2017 Science Without Borders® Challenge Winners!
Written by Amy Heemsoth
Students from New Zealand and Russia Win First Place
We are proud to announce the winners of the 2017 Science Without Borders® Challenge, an international student art competition that highlights important ocean conservation issues. The theme for this year's challenge was "Reef SuperSpecies," which challenged participants to creatively illustrate a Reef SuperSpecies, an organism that has adapted to a deadly threat facing coral reefs.
Once again, we obtained a record number of submissions during this year's competition, receiving just under 280 entries from 28 countries, including Nigeria, Kyrgyzstan, Estonia, Romania, and Australia. Each year we find it more and more difficult to judge the artwork due to the increasing number exceptional entries.
In order to create their masterpieces, students often use a variety of techniques and media types. I'm always amazed at the wide variety of art media that we receive each year. This year we obtained oil and acrylic paintings, and watercolor, pastel, crayon, colored pencil, and marker art. The most unique media type that we received was felt art, a technique used to create artwork that blends wool fibers into a felt background.
I'm inspired by the stunning artwork that we received. The participants clearly put a lot of time, effort, creative energy, and talent into crafting their art. I hope that you are as moved as I am. Without further ado, the winners of this year's Science without Borders® Challenge are:
Winning Entries
High School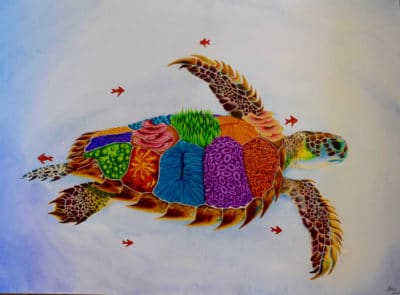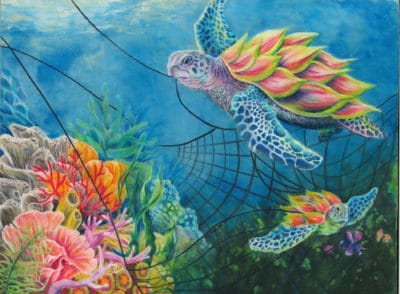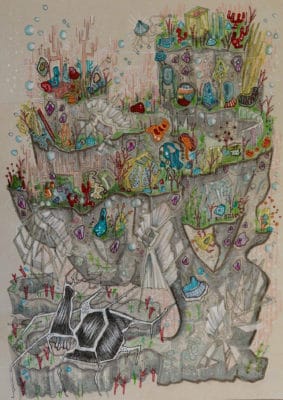 Middle School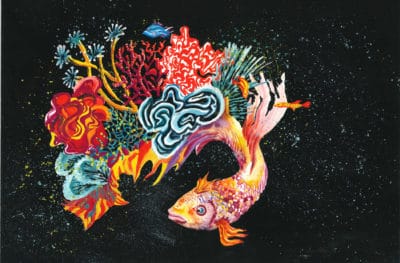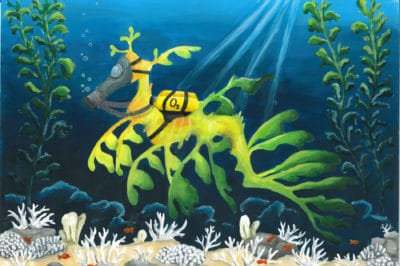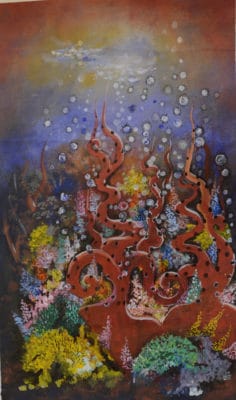 Rebecca Kneale, a student at Tauranga Girls College in Tauranga, New Zealand and first place high school winner, passionately explains why she decided to enter the Science Without Borders® Challenge saying, "It offered the opportunity to combine my love of creating art with my concern for the future of the marine environment. While conservation of the environment is so important to New Zealanders, the grounding of the Rena container ship on the Astrolabe reef off the coast of my home town of Tauranga brought the destruction of marine ecosystems to my doorstep. It was easy for me to engage in the Challenge with this in mind."
"I entered the Science Without Borders® Challenge because I'm very interested in wildlife, nature. I really love the underwater world," explains first place middle school winner, Nikita Bagrintsev, a student at State Budgetary Educational Institution Number 71 in St. Petersburg, Russia.
Through the Science Without Borders® Challenge we are able to provide a platform for students, such as Rebecca and Nikita, to express themselves through their art, while at the same time providing a conservation message that resonates with people all over the world.
Take a few minutes to enjoy more of the great artwork submitted. Here are our finalists:
High School Finalists
Middle School Finalists