Global Reef Expedition Final Reports
For the past eight years, the Khaled bin Sultan Living Oceans Foundation conducted a large-scale scientific research mission called the Global Reef Expedition (GRE). The primary goals of the GRE are to map and characterize coral reef ecosystems, identify their current status and major threats, and examine factors that enhance their ability to survive—and recover from—major disturbance events.
From 2011 to 2015, the GRE visited some of the most remote reefs on the planet studying the health and resiliency of coral reefs. Many of these reefs had never been studied before. In total, the Global Reef Expedition visited 15 countries, nearly circumnavigating the globe while collecting highly detailed coral reef data.
Now, scientists at the Living Oceans Foundation are focused on analyzing data collected on the Global Reef Expedition and publishing reports that can be used to guide coral reef management.
For each country visited on the Global Reef Expedition, the Khaled bin Sultan Living Oceans Foundation creates a final report of our scientific research. This report is shared with government officials, scientists, conservation organizations, traditional leaders, and local stakeholders to aid in the conservation and preservation of coral reefs and other coastal marine resources.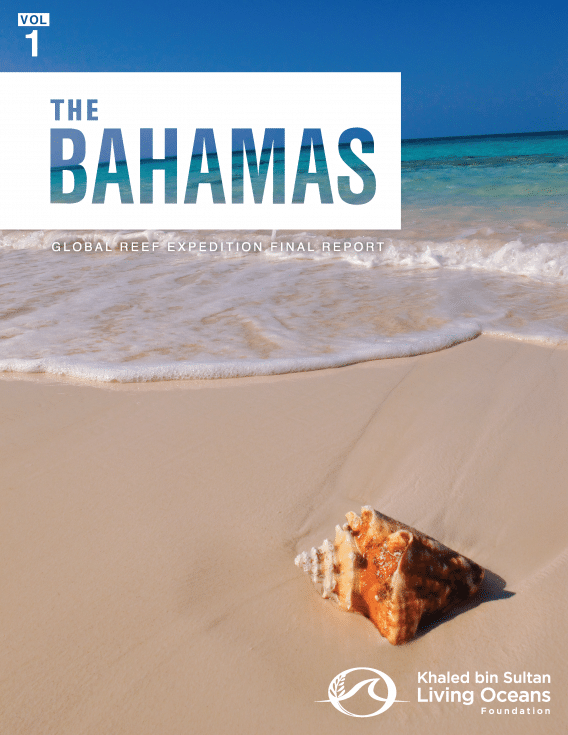 Global Reef Expedition: Bahamas
In April 2011, the science team obtained detailed information on the characteristics of shallow marine habitats at Cay Sal Bank, Bahamas. Our mission focused on how grazers help control algal cover, and the prevalence and impacts of coral disease. The composition of the coral reef community was examined at 39 locations over 512 dives, looking at the bottom composition, the coral population, coral health, and fish diversity and abundance.
In addition to our research on Cay Sal Bank, we also surveyed and mapped coral reefs at Great Inagua, Little Inagua, and Hogsty Reef. See our Bahamas Atlas for detailed maps of the benthic community in these locations.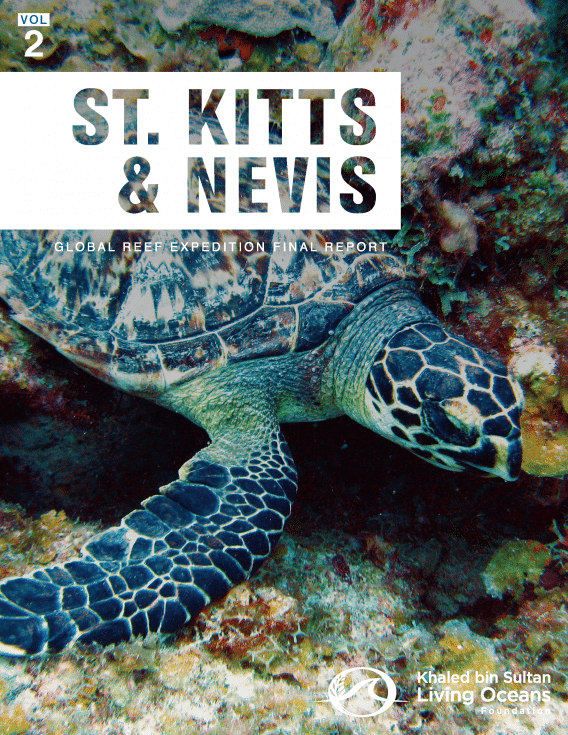 Global Reef Expedition: St. Kitts & Nevis
In June of 2011, the Khaled bin Sultan Living Oceans Foundation conducted an assessment of the community structure, status, health and resilience of coral reefs off the islands of St. Kitts and Nevis.
The team examined 25 different reef communities and made detailed assessments of species diversity and abundance, algal cover, benthic cover, prevalence of keystone invertebrates, and population structure of 88 ecologically and commercially important fish species.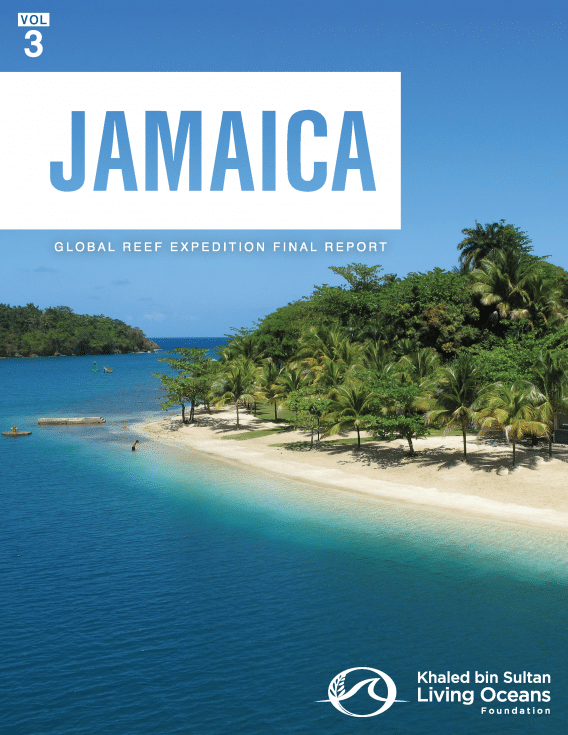 Global Reef Expedition: Jamaica
In March of 2012, the Khaled bin Sultan Living Oceans Foundation surveyed the reefs of Pedro Bank in Jamaica in partnership with The Nature Conservancy. Pedro Bank is Jamaica's largest and most valuable fishing ground, but a long history of overfishing has led to dwindling numbers of commercially important species such as lobster and conch.
By collecting information on the location, composition, and health of coral reefs in Pedro Bank, as well as the diversity, distribution, and population status of reef species, we were able to provide stakeholders with an accurate assessment of their coral reef. Our research showed constituents the value of their reef and aided in site selection for a no-take marine protected area, which was established on Pedro Bank in 2012.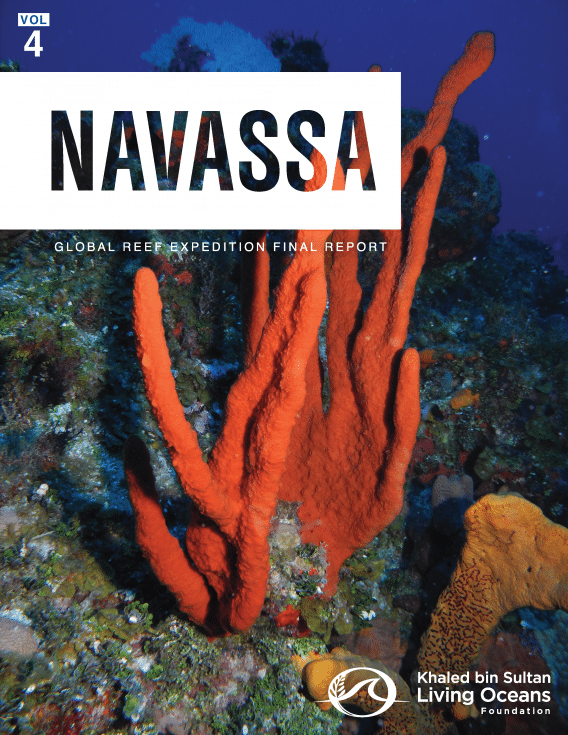 Global Reef Expedition: Navassa
In March 2012, the Global Reef Expedition set out to survey the health and resiliency of coral reefs surrounding Navassa Island, a small uninhabited island situated between Haiti and Jamaica. The island is a United States possession and may be a crucial refuge for endangered coral in the Caribbean.
Our coral reef research expedition to Navassa focused on monitoring shallow plots of Acropora corals, evaluating the status of reef fish populations, surveying reef habitats, assessing coral disease and the health of reef-building corals and conducting a socioeconomic assessment of reef fisheries.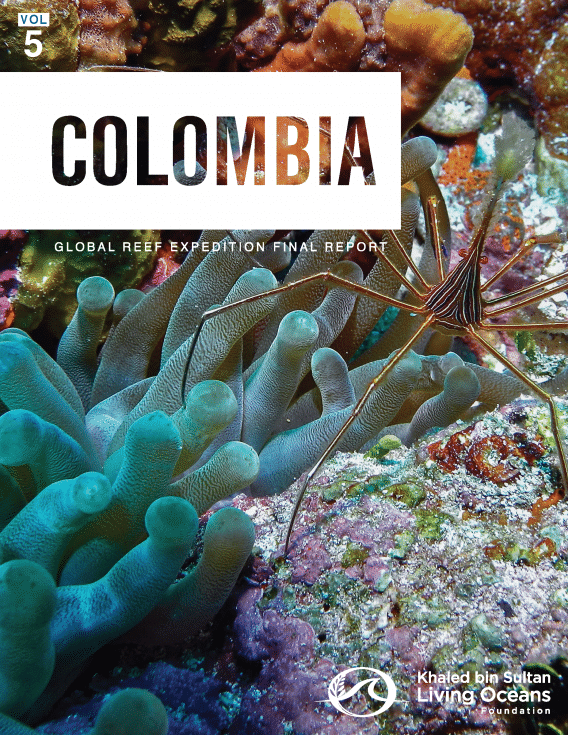 Global Reef Expedition: Colombia
The Living Ocean Foundation's April 2012 research expedition to the San Andres Archipelago in Colombia focused on habitat mapping and coral reef assessments. We evaluated the current status of these marine ecosystems by determining the distribution and size of reefs, as well as the habitats and health of corals, fishes, and commercially important conch and lobster.
The research team also collected information necessary to map habitats on the seafloor to provide tools that can assist in the design of marine protected areas and perhaps aid in the proposed designation of these islands as World Heritage Sites. The assessment discovered 200 species of reef fish and 38 species of stony corals, some of which were unique to the area.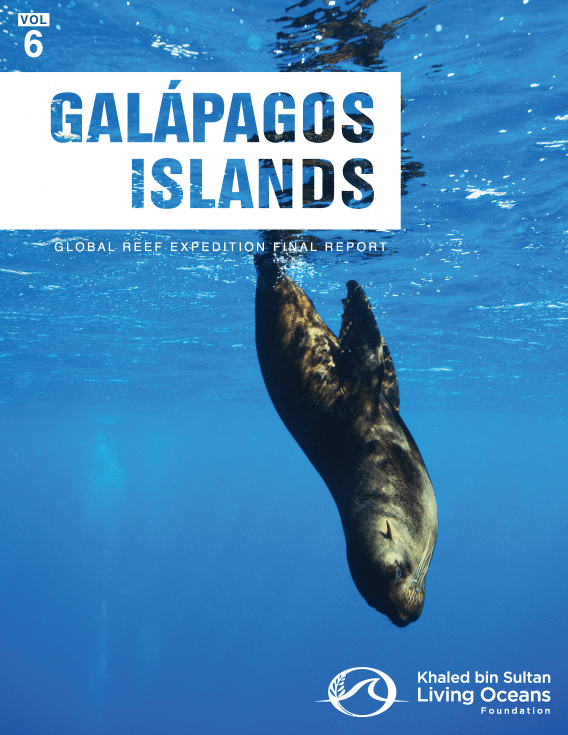 Global Reef Expedition: Galapagos
In June of 2012, the Khaled bin Sultan Living Oceans Foundation traveled to the Galápagos to survey and characterize coral reef communities throughout the Islands.
At the request of the Galápagos National Park, we developed a monitoring plan for the Galápagos based on the coral reef survey methods we used on the Global Reef Expedition. This coral reef monitoring manual is intended to serve as a practical guide for scientists, managers and dive operators to document changes to the condition of coral reefs and coral communities within the Galápagos.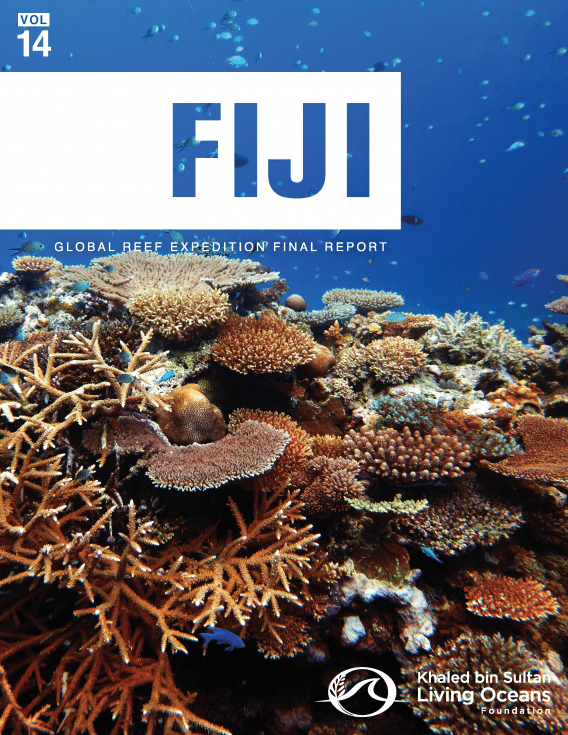 Global Reef Expedition: Fiji
The Global Reef Expedition Final Report of reefs in Lau Province, Fiji is the result of extensive scientific surveys conducted by the Khaled bin Sultan Living Ocean Foundation and local partners in June and July of 2013.
This scientific report contains assessments of the health of coral reefs, surveys of the coral and fish communities, and detailed maps of shallow water marine habitats in Fiji. All of the data and products developed from this research, including high resolution marine habitat maps, was shared with government officials in Lau Province and conservation organizations working to protect Fiji's reefs.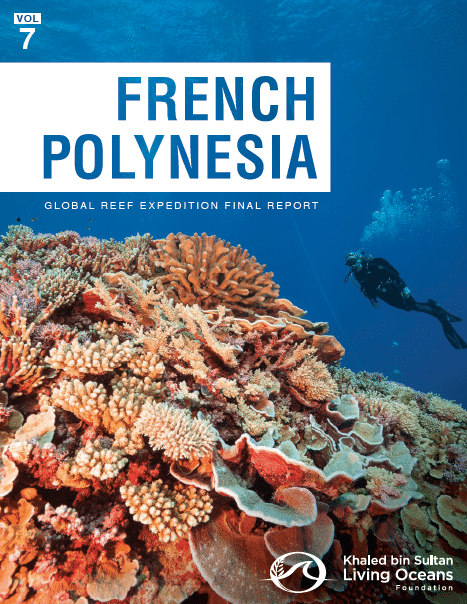 Global Reef Expedition: French Polynesia
The Global Reef Expedition: French Polynesia Final Report summarizes the Foundation's findings from the largest comprehensive coral reef survey and mapping expedition ever conducted in French Polynesia.
From September 2012 through April 2013, 73 scientists from around the world worked with local experts to map and survey reefs in the Society, Tuamotu, Gambier, and Austral Archipelagoes. Some of the remote reefs they visited had never been studied by scientists before. This report provides a comprehensive summary of the research findings from the Expedition, along with recommendations for preserving French Polynesia's coral reefs into the future.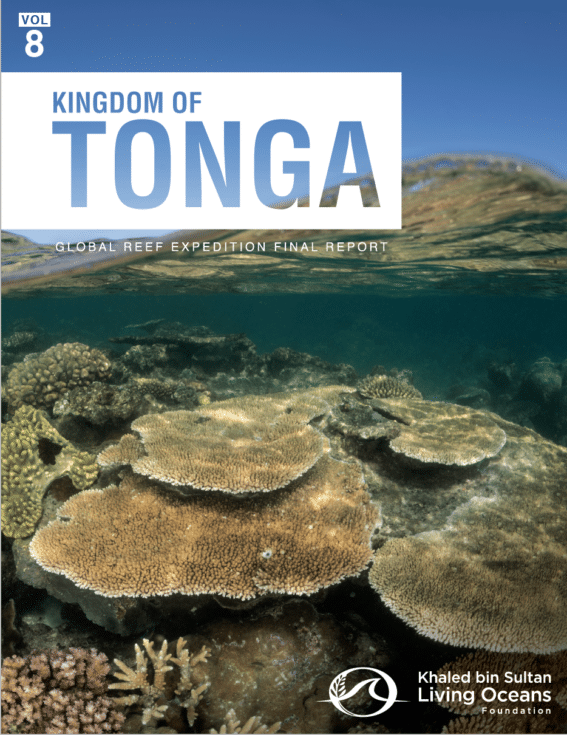 Global Reef Expedition: Kingdom of Tonga
On the Global Reef Expedition mission to Tonga in 2013, the Foundation quantitively measured and categorized coral reef environments in three regions in Tonga: Ha'apai, Vava'u, and around the island of Niuatoputapu. The research mission was designed to assess the impact of anthropogenic and natural disturbances on reef ecosystems, such as pollution, climate change, overfishing, storm damage, and Crown-of-Thorns Starfish (COTS) outbreaks.
The Global Reef Expedition: Kingdom of Tonga Final Report presents the Foundation's findings from this expedition and provides scientists, managers, and stakeholders recommendations that are indispensable for the management and protection of Tonga's coral reefs.