Habitat Mapping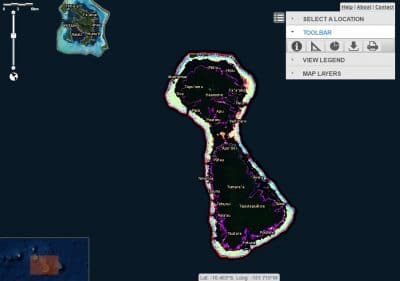 Combining satellite imagery with information gathered from our benthic habitat surveys and geo-referenced photos and videos, our detailed habitat maps of coral reef ecosystems provide a comprehensive snapshot of life on a reef in one place and time.
Reef Maps & GIS
We gather high-resolution imagery and data in the field to create maps of the habitat on the ocean floor and combine them with other geodata sets to create a Geographic Information Systems (GIS) map of an area.
GIS combines cartography, statistical analysis and database technology to capture, store, visualize, analyze, and interpret data. This allows us to reveal relationships, patterns and trends through habitat mapping.
The interactive habitat maps we create are produced through a combination of imagery from remote sensing (from various satellite and aircraft sensors) and "ground truthing" data collected during field work.
Our World Reef Map is a global, online, interactive map that allows users to explore all of the coral reefs we have ever surveyed and mapped. This award-winning map is the result of years of work by an extended team of dedicated scientists and many months of field research in remote regions of the world. The Foundation has made these coral reef habitat maps available to the public in this online platform, and the GIS data that this map is built upon is available for governments and conservation organizations to download and use in their efforts to protect and conserve coral reefs.
GROUND TRUTHING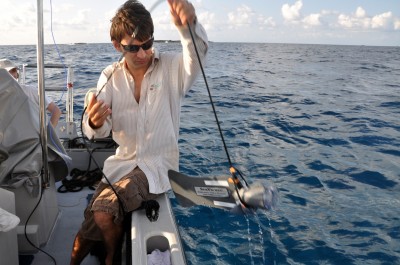 Ground truthing validates the imagery giving higher accuracies. This is known as a "supervised analysis." For most regions, we have also produced a map of "optical bathymetry." These are cost effective maps of relative water depths in coral reef ecosystems which we have validated with depth measurements taken during ground truthing. While these optical bathymetry products are not suitable for navigation, they are useful for scientific interests and for resource management applications.
VIDEO
Additional "layers" of data are available on some maps. For example, many of the maps include representative video clips depicting the various seabed communities.
These types of GIS maps can be extremely useful to policymakers and conservation organizations developing management strategies to ensure the long-term health of coral reefs and associated shallow water marine ecosystems. We work with local governments to ensure the GIS data and seafloor habitat maps we create will be relevant and useful to them.
Our web-based maps allow those without access to professional GIS software to have easy access to seafloor habitat maps for viewing and querying. We also make all our GIS data files available for download for those who may want to use them, and create atlases from these maps that are available for purchase or download on our website.
---
Related Publications:
---