Throughout the B.A.M. and J.A.M.I.N. programs, we evaluate each program by surveying students in each of the three phases. We use this information to gage how much information the students initially know regarding mangroves and their attitudes towards them before we begin the programs. After we start the programs, we continue to survey the students. This data helps us to determine whether our education programs are effective and whether we know our audience. It also allows us to measure how much knowledge is retained and whether or not their attitudes and actions about mangroves change as they continue through the program.
During the final survey, we ask the students for their input about the program. We want to know things such as: How we can improve the program; What was their favorite part of the program; and What did they learn from participating in the program?
One of my favorite things to do after the programs have ended is to read the students' written responses. Below you will find select responses to the final survey. I hope you enjoy them as much as I do!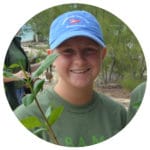 Year 1 Program
"The B.A.M. program is really good because it shows children around the world that mangroves are important to the environment." – Taylor Albury, Forest Heights Academy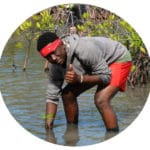 "I learned that the mangroves are very helpful to the environment and that we should take care of them because they take care of us and the little sea creatures." – Jerai Brennen, Forest Heights Academy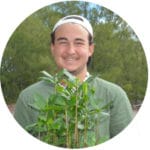 "I loved this program and I would not hesitate to do it again!" – Gabriel Darville, Forest Heights Academy
Year 2 Program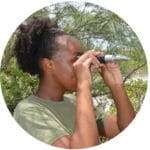 "My favorite part of the B.A.M. year 2 program was growing fungus from necrotic mangrove leaves." – Rachel Rolle, Forest Heights Academy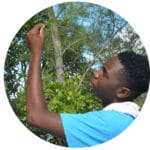 "My favorite part of the B.A.M. year 2 program was getting to go out and actually measure the abiotic and biotic factors and do everything on our own with our groups." – Nakajah Adderley, Patrick J. Bethel High School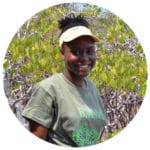 "I acquired different skills in the B.A.M. year 2 program. I've learnt to use different tools such as the clinometer and refractometer. I also learned when and when not to use certain graphs." – Maliyah Forbes, Patrick J. Bethel High School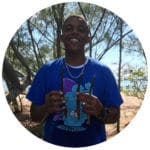 "I love you guys! And thanks for your time and effort to show us how important the mangroves are. Being in the B.A.M. program, I felt like I'm making a difference in protecting and restoring mangroves. It also helped me to understand the process of scientific research and to become more excited about learning science. Once again, thank you!!!" – ­Abraham Simms, Patrick J. Bethel High School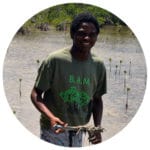 "My favorite part of the program was going out into the mangroves and attaining information that I would regularly just be seeing in notes or a textbook." – Jovan Bailey, Forest Heights Academy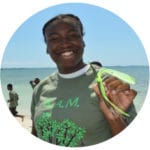 "I acquired many new skills that I myself didn't know that I was capable of, like checking pH and salinity levels. You guys made me a scientist." – Jada McKenzie, Patrick J. Bethel High School
Explore all our latest news from the field