Early on the morning of June 30th, as part of the Living Oceans Foundation's (LOF) Global Reef Expedition (GRE), a Cessna seaplane named the Golden Eye took off from South Florida's Opa-Locka Executive Airport bound for the southern Bahamas. Aboard were Phil Renaud (Executive Director, LOF), Andy Bruckner (Chief Scientist, LOF), and Sam Purkis (National Coral Reef Institute). The flight was equipped with cutting-edge GPS equipment linked to satellite imagery and high-tech digital cameras. Their mission: to shoot a series of aerial photographs of the coral reefs of Great and Little Inagua and the small and remote Bahamian atoll, Hogsty reef.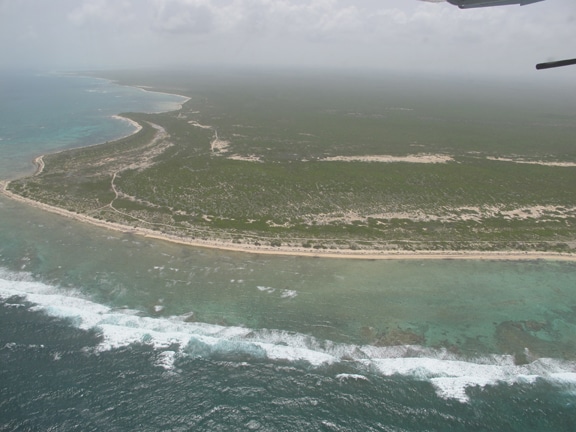 Aerial photographs shot from the Golden Eye prior to an expedition are of great value to the GRE science team. They provide advanced knowledge of the reefs that will soon be investigated by scientists aboard the Golden Shadow. The aerial photographs archive is also studied by the captain of the Shadow in his search for ideal anchorages for the ship. He looks for sites that will put the scientists within striking distance of their study targets while providing shelter in case of bad weather. In early August, a full science team will arrive in the remote southern Bahamas on the Golden Shadow to study the reefs throughout the month.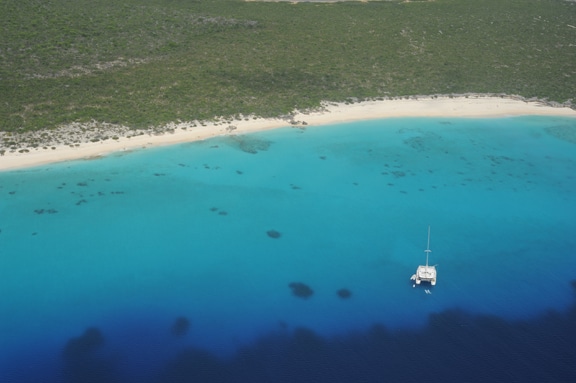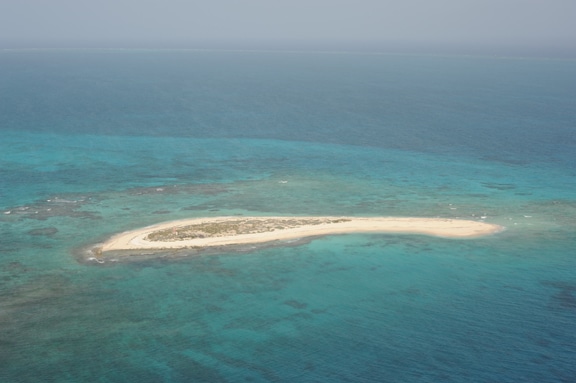 Over 500 aerial photographs were taken on the daylong overflight mission from several altitudes. The team assessed the locations of the richest reefs in the Inaguas, and while flying past at low levels they investigated the outlying Hogsty Reef and its shallow lagoon. Near Hogsty Reef the team also noted a pronounced and sheltered pass that can be used as an anchorage for the LOF research vessel, Golden Shadow. Following a late evening landing back at Opa-Locka Airport, the images were downloaded and archived in preparation for the coming expedition.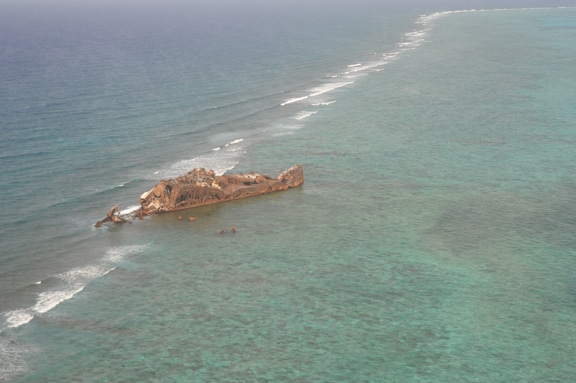 Written by Dr. Sam Purkis
(Photo/Images by: 1 Dr. Sam Purkis; 2-4 CAPT Philip Renaud; 5 Dr. Andrew Bruckner)
To follow along and see more photos, please visit us on Facebook! You can also follow the expedition on our Global Reef Expedition page, where there is more information about our research and our team members.
Explore all our latest news from the field