Mangrove Education and Restoration Blog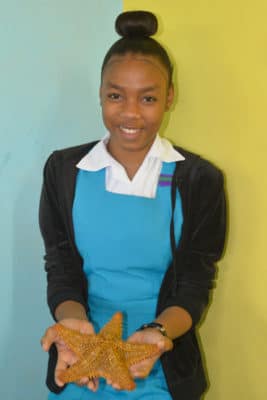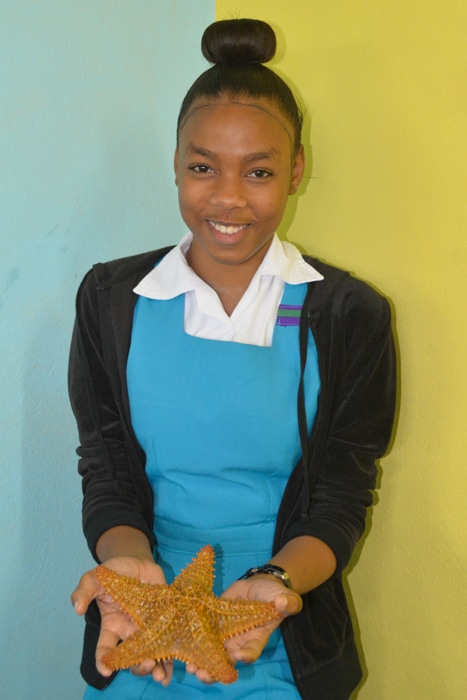 Ashanti Lyttle is a 10th grade student at William Knibb High School in Falmouth, Jamaica. She is an aspiring biologist who would like to one day work in the human health field. Ashanti loves learning about mangroves, especially how they affect humans and how humans are impacting this ecosystem.
This is Ashanti's first year participating in the Jamaica Awareness of Mangroves in Nature (J.A.M.I.N.) program. She wrote this song about mangroves from the information that she learned during the program and she hopes this song will inspire others to learn about mangroves too. The song written in Patois, a common dialect spoken in Jamaica. A translation of the song has also been provided.
This is no ordinary song. To me, it reveals how the J.A.M.I.N. program has touched the hearts of the students who participate in it. Ashanti demonstrates her appreciation of the program through this song. Please join us as we J.A.M.I.N. with Ashanti and her classmates!
"My Mangrove Song" By Ashanti Lyttle
Patois Version

Verse 1

Mangroves grow in wata.

Yo dun know you have four a dem.

The black ones have whitish flowers,

And the white one leaves dem flatten,

The red one have yellow flowers, lawwd

And another one name buttonwood,

So, the wol a dem come together, now

And mek up the wol system.

Chorus

White nah leggo, nah…

Button wood nah leggo neither

Red nah leggo, nah…

And black nah leggo neither.

(Repeat twice)

Verse 2

Mangroves are halophytes ino.

Them grow ina place weh salty, eh.

The amount of salt in wata is called "salinity."

Red one have "greatest" wave action.

Black one "less", o lawwd.

The white one have little bit a wave action,

Or probably non at all…

Chorus…

Patois Translation

Verse 1

Mangroves grow in water.

You know you have four of them.

The black one has white flowers,

And the white one leaves are flat.

The red one has pale yellow flowers, lord

And another one called buttonwood.

All of them come together, now

And build up the whole system.

Chorus

White is not letting go, no…

Buttonwood is not either

Red not letting go, no…

And black is not either.

(Repeat twice)

Verse 2

Mangrove are halophytes I know.

They grow in a places that are salty, eh.

The amount of salt in the water is called "salinity."

Red ones have the "greatest" wave action.

Black ones have "less," oh lord.

The white ones have a little bit of wave action,

Or probably none at all…

Chorus…
Explore all our latest news from the field