2022 Science Without Borders® Challenge Finalists: 15-19 year old students
The Khaled bin Sultan Living Oceans Foundation is pleased to announce the finalists in our 2021 Science Without Borders® Challenge! This international student art contest engages students in important ocean issues through art.For this year's competition, students were asked to illustrate one or more of the ways people can use a ridge-to-reef approach to conservation to preserve coral reefs.
Entries to the Science Without Borders® Challenge are judged in two categories based on age. Here are the finalists selected from the older group of applicants, students 15-19 years old:
"Ocean Pollution" by Chappannarangsi Suwannachart, Age 17, Thailand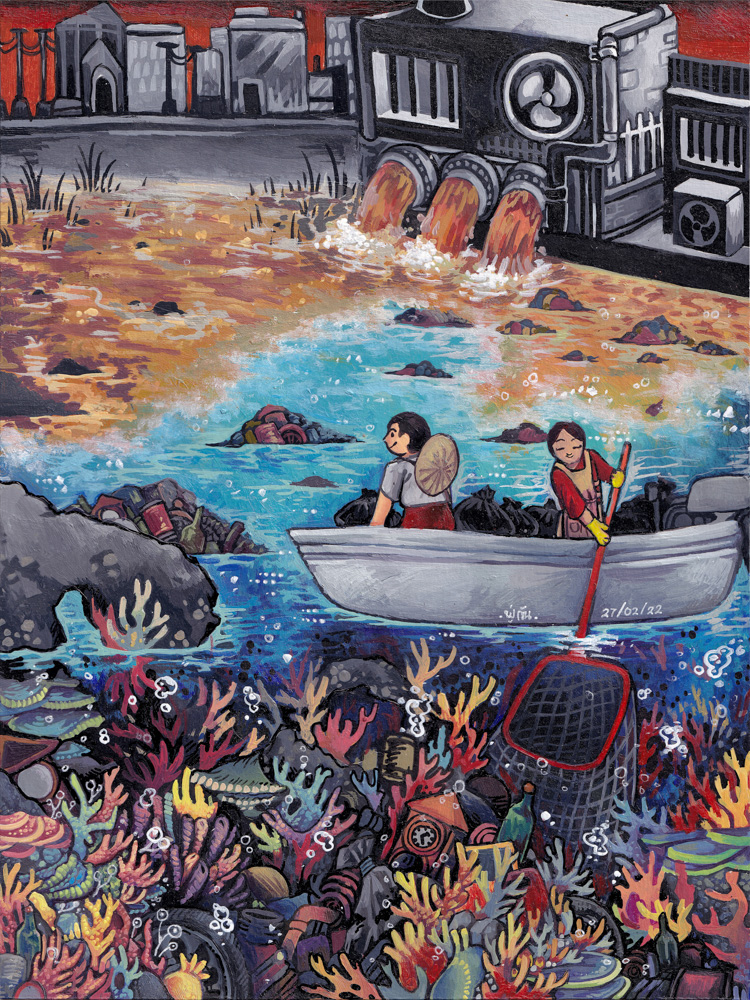 Picture 16 of 17
ARTIST'S STATEMENT: Although the mixture of toxic waste from factories is the most hazardous ocean pollution, together we can start from little help and protect our ocean by concerning about waste disposed from the households. Then, our ocean, sea creatures, including beautiful coral reefs, can be preserved for the future generations!