2022 Science Without Borders® Challenge Semi-Finalists: 11-14 year old students
The Khaled bin Sultan Living Oceans Foundation is pleased to announce the semi-finalists in our 2022 Science Without Borders® Challenge! This international student art contest engages students in important ocean issues through art. For this year's competition, students were asked to illustrate one or more actions people can take to protect coral reefs using a "Ridge to Reef"conservation approach.
Entries to the Science Without Borders® Challenge are judged in two categories based on age. Here are the semi-finalists selected from the younger group of applicants, students 11-14 years old:
"The Irony" by Mia Boukarroum, Age 14, Connecticut, United States of America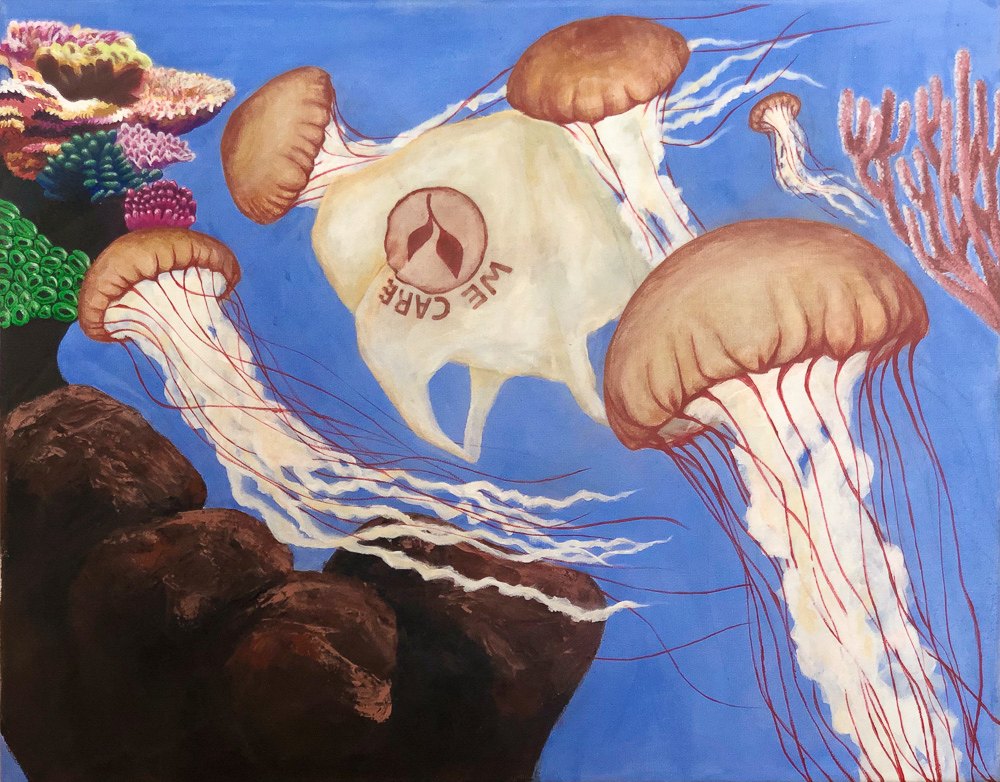 Picture 34 of 35
In this painting I focused on how pollution affects our coral reefs. On the sides, I drew some coral reef and made it colorful to demonstrate the beauty under our waters that we aren't taking care of. Then in the middle of the painting there's a plastic bag that can almost blend in with the jellyfish, which also targets the issue in which sea animals mistake plastic bags in the ocean with something that they can consume. Printed on this plastic bag is the phrase "we care", which is supposed to create a situation of irony, since humans tend to market certain products and certain actions in a way that makes us oblivious to realize that phrases like "we care" are way easier said than done. So I hope this painting can raise awareness and urge people to be more attentive towards preserving the natural beauty on our planet.