2023 Science Without Borders® Challenge Finalists: 15-19 year old students
The Khaled bin Sultan Living Oceans Foundation is delighted to announce the finalists in our 2023 Science Without Borders® Challenge! This international contest engages students in important ocean issues through art. This year we asked students to create a piece of art that highlights the beauty and importance of a marine species that is on the brink of extinction.
This year we received more entries than ever before. Over 1,200 entries flooded in from 67 different countries, and let us tell you, it was no easy feat to choose the finalists. We hope you will be as impressed with the submissions we received as we were.
Entries to the Science Without Borders® Challenge are judged in two categories based on age. Here are the finalists selected from the older group of applicants, students 15-19 years old:
"Anthropocene" by Keyun Xiao, Age 16, United States of America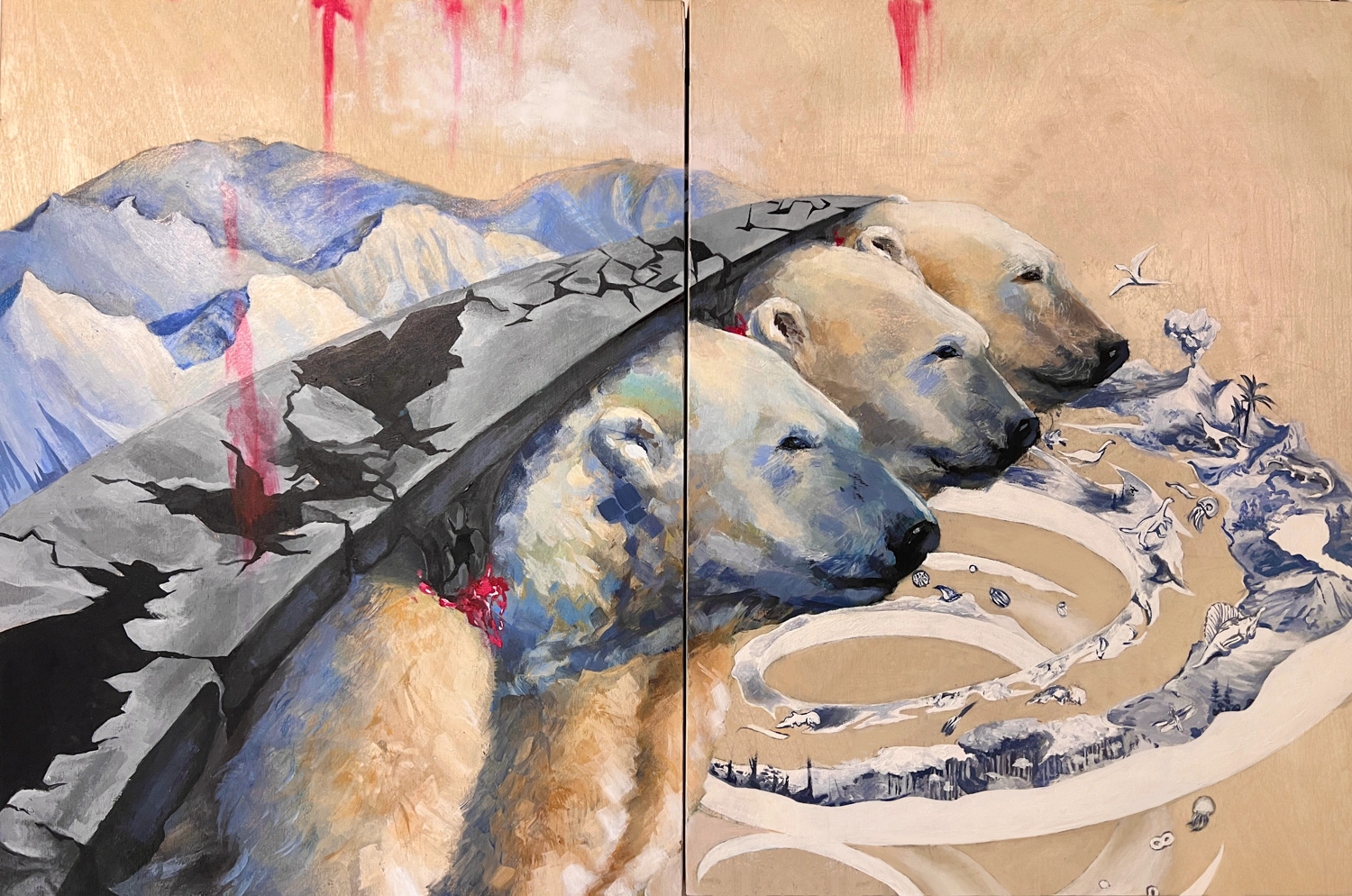 Picture 15 of 16
ARTIST'S STATEMENT: Jurassic, Carboniferous, and now the Anthropocene, the age of human destruction. The dualism of prioritizing ownership, the material accumulation, and exploitation in pursuit of unhindered development progress. We float above in the name of the reciprocal relationship between human and non-human beings. However, that is a dagger to our ecosystem, especially to endangered creatures such as Ursus maritimus. That dagger is climate warming, a distinct seed for the 6th mass extinction. Smoke from factories and modern roads is weaponized through petro-capitalist extraction, and there is no "outside" that organisms can escape to—they slither into their lungs and penetrates their cell membranes. All the organisms left behind spiral down in the history of evolution in monochrome, and Ursus maritimus should not be the next in the spiral. They are hurting, and every form and movement is another opportunity to push in the direction of justice, transforming the Anthropocene into a sanctuary.