An Ocean of Story Maps
(2019)
A collection of Story Maps about ocean science and conservation
With the storytelling tools in ArcGIS, the beauty of Esri's Ocean Basemap, as well as a small tsunami of ocean content percolating up through a host of open data sites, the ocean community is telling powerful stories about ocean science, conservation, exploration and field work.
The Story Maps in this collection were chosen for the outstanding ways that they are informing, educating, and inspiring scientists, conservationists, decision-makers, and the general public, on a wide variety of ocean issues.
Dive in and enjoy! Scroll through our gallery below, or go to the end for a world map to find stories about specific locations.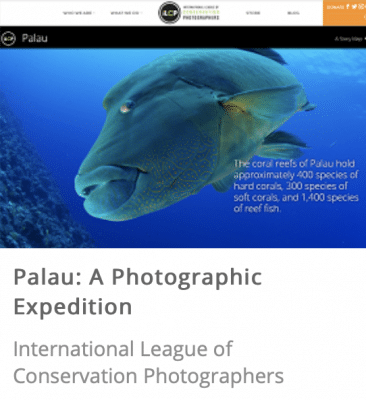 In our third expedition with the Khaled bin Sultan Living Oceans Foundation, iLCP Fellow Keith Ellenbogen joined the crew of the M/S Golden Shadow in Palau.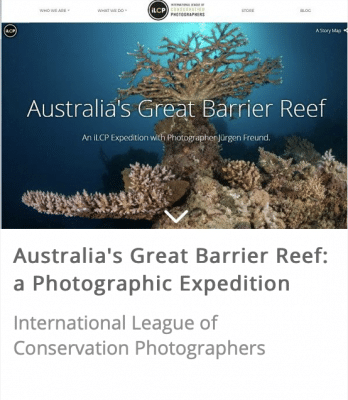 iLCP is proud to work for the second time with the Khaled bin Sultan Living Oceans Foundation. This time around iLCP Fellow Jürgen Freund embarked on their research ship, the M/Y Golden Shadow, to explore Australia's Great Barrier Reef.