Extraordinary! Students of MAN Enter the Semi-Finalists of the '2022 Science Without Borders® Challenge'
(2022)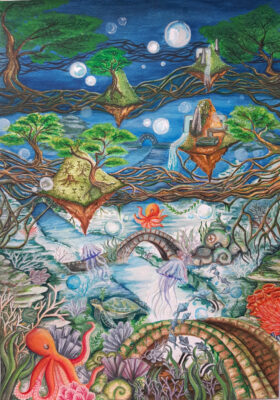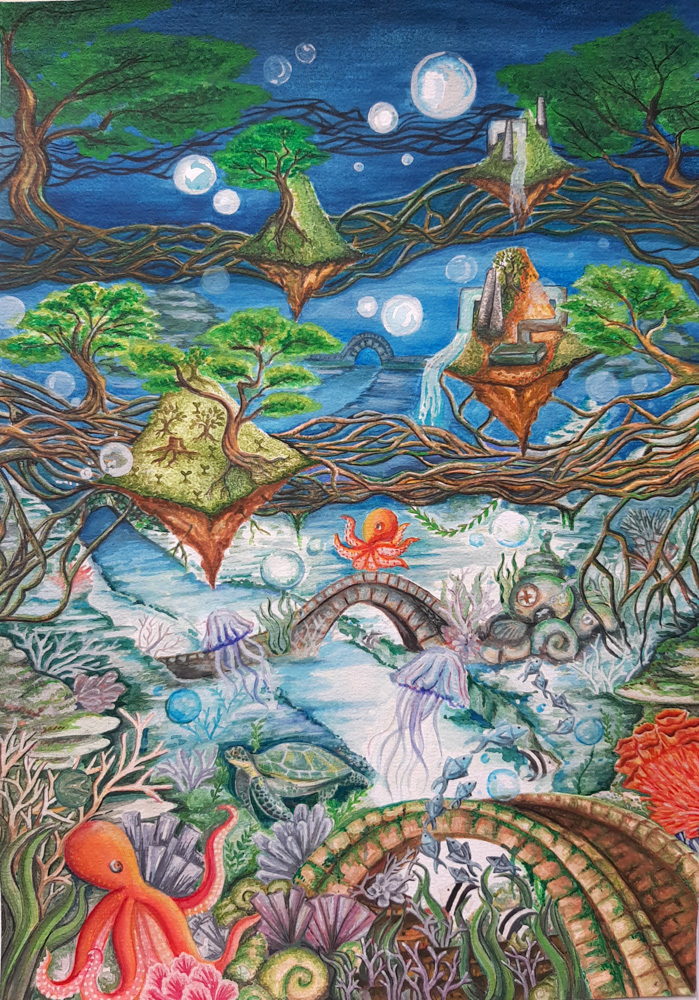 Work for the Science Without Borders® Challenge is judged in two categories based on age. In the age category 11-14 years, and the ones followed by our Madrasah students are the age category 15-19 years. This year, students were asked to illustrate how people can use a ' ridge-to-reef' approach (whole ecosystem or integrated management approach).
Salwa Putri's work is entitled "' Darmaya' Our Heritage, Our Nature " ('Darmaya, Our Heritage, Our Nature).
Salwa also describes her work well. Namely, 'humans and the environment are two things that cannot be separated, like land and sea. Likewise with the bridge which is part of two different realms. "And the bridge is also a symbol of the journey where we start the step towards our final destination," he said
Mangrove roots, she continued, have a strong power and become a symbol of balance, protect the earth, and become a home for small animals in the ocean. Nature has taken care of humans, and of course we, as humans, must also take care of nature. This image is illustrated with islands bound together by roots and connected by bridges.
Illustration of mountains with waste that is processed into clean water, running water can revive small plants and reforestation can produce oxygen bubbles. The plants we grow can save many lives. The coral reefs we care for can save fish. The little things we do will have a big impact on the balance of the ecosystem.'
This annual competition is attended by students from various countries. Some of the contestants who competed with Salwa Putri came from America, Russia, Thailand, Korea, England, China, India and so on. It is a matter of pride for all of us. Best prayers for Salwa Putri so that it doesn't stop here. Hopefully Ananda can continue to hone her skills and continue to work as the pride of the Madrasa and this country. Congratulations!