Survey provides valuable information on Cooks' reefs
(2020)
Dateline Pacific
by Don Wiseman
March 23, 2020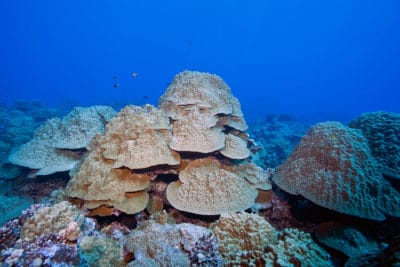 The Khaled bin Sultan Living Oceans Foundation has published its latest findings from the Global Reef Expedition – the largest coral reef survey and mapping exercise ever undertaken.
The expedition took in the Cook Islands – assessing the state of reefs on Rarotonga, Aitutaki and Palmerston.
And this month the foundation released its 'Cook Islands Final Report'
Marine ecologist Renee Carlton told Don Wiseman more about the work that the Living Oceans Foundation undertook.