WNAV News Interview with Capt. Phil Renaud
(2015)
WNAV's Donna Cole interviews Philip Renaud, Executive Director of the Khaled bin Sultan Living Oceans Foundation.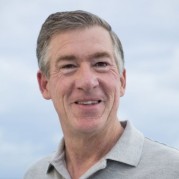 WNAV News (on SoundCloud)
Nov 13, 2015
By Donna Cole
How did the organization pick Annapolis for their headquarters, what they do and their area of biggest concern right now – the coral reefs of the world and what El Niño will mean. Also discussed – what effect does all of this have on us and what can we do to help.