World Heritage in the High Seas: A New Ray of Hope for Our Ocean Commons
(2016)
The High Seas span our globe, covering half the earth. But they are unprotected. The UNESCO World Heritage Marine Programme, in close collaboration with IUCN, is exploring the potential of the 1972 World Heritage Convention to preserve places in areas beyond national jurisdiction that might be of Outstanding Universal Value. The work is made possible through the support of the Khaled bin Sultan Living Oceans Foundation and with additional support from the French Marine Protected Area Agency (AAMP).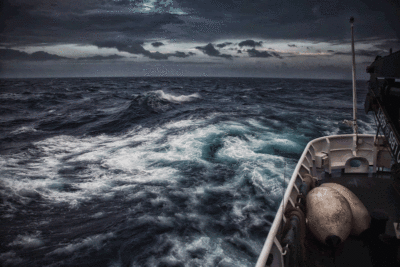 National Geographic Ocean Views
August 5, 2016
By Fanny Douvere
Sunken coral islands, floating rainforests, giant undersea volcanoes or even spires of rock resembling sunken cities: none of these sites can be inscribed on the World Heritage List because they are found in the High Seas, the part's of Earth's ocean that are outside of any national jurisdiction.
A report launched this week by UNESCO's World Heritage Centre and International Union for Conservation of Nature (IUCN) explores the different ways the World Heritage Convention may one day apply to these wonders of the open ocean, which covers more than half the planet. In this column, Dr. Fanny Douvere, Head, Marine Programme, UNESCO World Heritage Centre, makes the case for why the world needs to make this idea reality.
Last week, I had the privilege of touring the edge of the Sargasso Sea by submersible. As we slipped beneath the waves, it was truly breathtaking, teeming with life. The Sargasso is the only sea in the world that is bounded by ocean currents rather than coastlines. It is a world unto itself, drifting freely in the North Atlantic…