Thanks for Signing Up!
Thanks for your interest in the Global Reef Expedition.
In a few moments, you will receive an email asking you to CONFIRM your request for Expedition updates by clicking on link in the email.  Once you have confirmed your request by clicking on that link, you'll be able to receive regular expedition updates from us.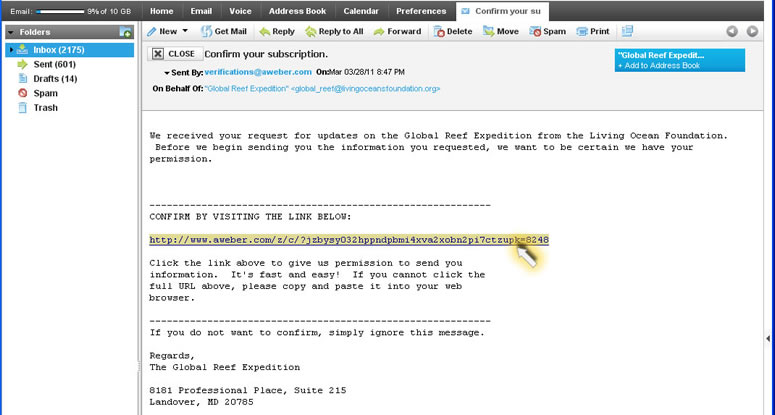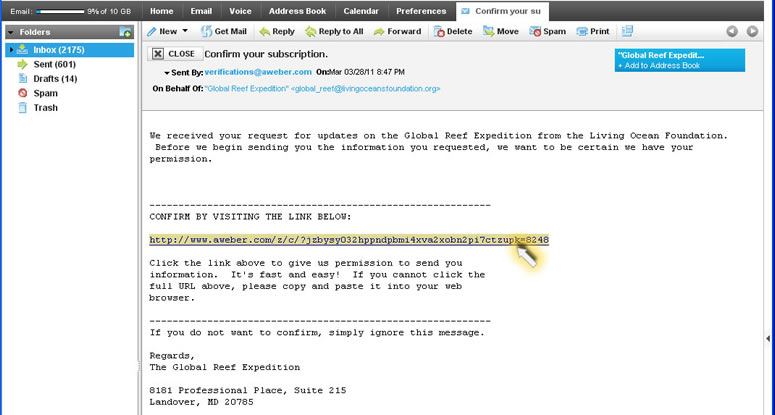 Please check your email now.  If you haven't received anything from us, you may need to check your SPAM folder.  You may also need to WHITELIST 'livingoceansfoundation.org' in your email program.