Today the education team is headed to Kia Village on Santa Isabel Island to conduct a seminar on coral reefs. Due to rough sea conditions, it took us a long time to get to our location, but when we got there, we were completely mesmerized by this beautiful village. Stilted, thatched roof houses line the coastline of the island and the jungle-covered mountain rises almost straight up behind them. The houses, which are mostly build over the water, overlook small patch reefs.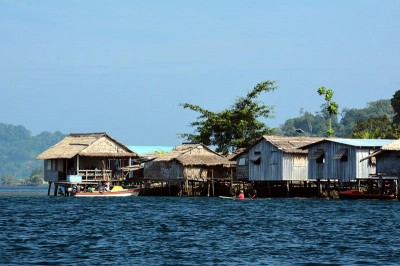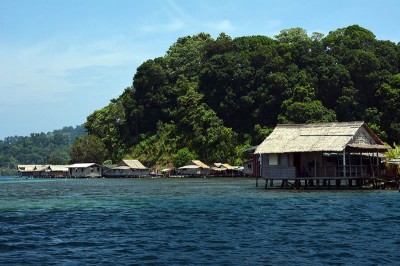 Kia Village, Santa Isabel Island
This was the last week of school and students were either on vacation or taking end-of-year exams. Many of the students who were out of school enjoyed playing and cooling off in the water. Some tried balancing on floats while others zipped around in their dugout canoes.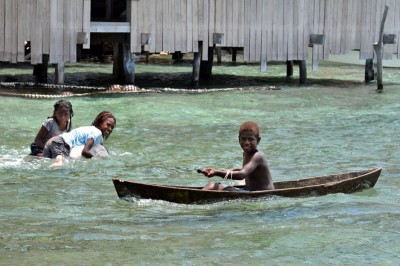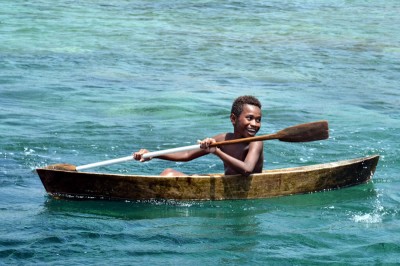 Children in Kia Village enjoying playing in the ocean.
Dugout canoes were traditionally used to travel between islands as well as allow people to fish in the ocean. A canoe is carved out of a single tree. There are different sizes of these canoes depending on the size of the tree. Some canoes are small—one fathom (6 feet)—and meant for children, while others can be as long as 4-5 fathoms in length carrying around 20 adults sitting side by side in pairs. Most of these canoes in the Solomon's do not have an outrigger though some do have sails.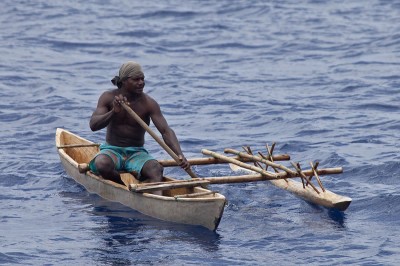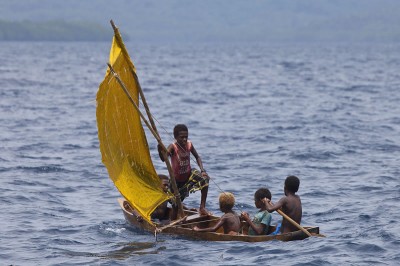 Canoe with outrigger (left) and one with sails (on right).
Solomon Islanders carve these canoes out of mature trees. A variety of woods are used. Each island in the Solomon's has a different name for these canoes including: hola (Mailata Island), mola (Western Province), and nogo (Utupua Island).
Paddles are used to propel the canoes through the water. They come in a variety of shapes and sizes. Some of the ends are more rounded while other are more square-like. Some paddles even have designs carved into them.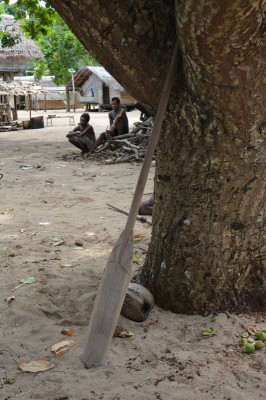 Local paddle with rounded end.
Today, dugout canoes are still used for the same purposes. Daily, we see men, women, and children handlining for fish and people transiting to other islands using their dugout canoes. In Kia Village, some young boys were racing after our boat trying to keep up with us. They were riding in our wake giggling as they tried to catch up to us. When they could no longer keep up, they sat in their canoes waving to us and saying goodbye. The boy's sendoff was the perfect way to end a fulfilling day.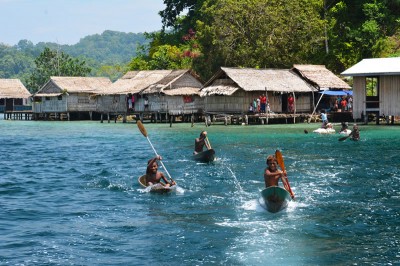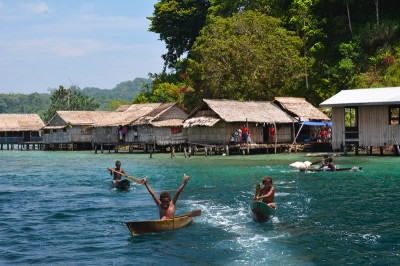 Young boys chasing after the boat.
Photos: Amy Heemsoth 1a, 1b, 2a, 2b, 4, 5a-b; Ken Marks 3a, 3b
---
For more images of local villages and communities of Solomon Islands, visit our Topside Photo Album…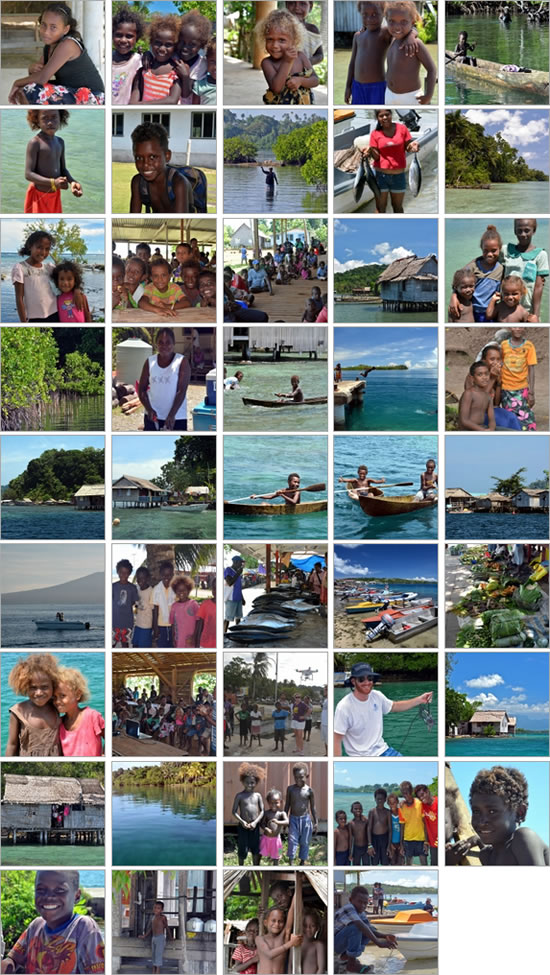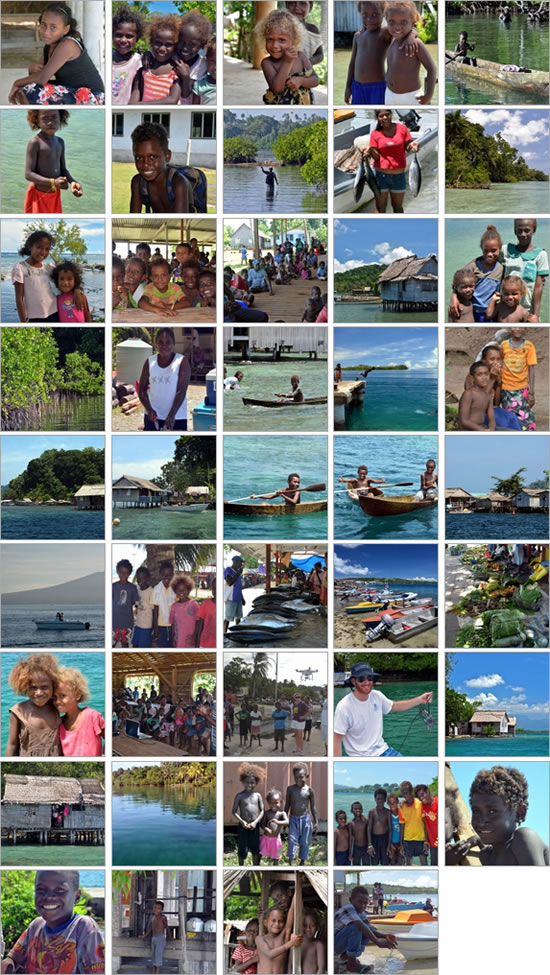 Explore all our latest news from the field