Trash Free Seas
Cleaning up the ocean, one beach at a time
Written by Amy Heemsoth
Happy International Coastal Cleanup Day from the Bahamas! It's a stagnant, sunny day here in Abaco, Bahamas, but luckily, the rain has held off. Before we begin our B.A.M. activities, I'm going to participate and assist with a local cleanup that FRIENDS of the Environment (FRIENDS) organized as part of the International Coastal Cleanup.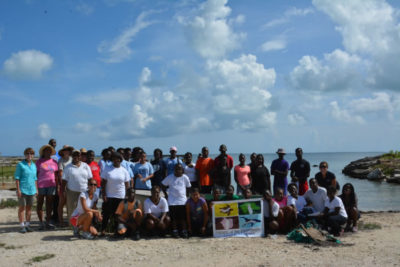 Local cleanup effort organized by FRIENDS of the Environment here in the Bahamas for International Coastal Cleanup Day.
International Coastal Cleanup was initiated by the Ocean Conservancy in 1986. The aim is to engage citizens to remove trash and debris from beaches and waterways all around world, identify the sources of debris, and change the behavioral patterns that contribute to pollution. Over the past 25 years, millions of people from around the world have helped to remove over 144 million pounds of trash from the ocean and waterways.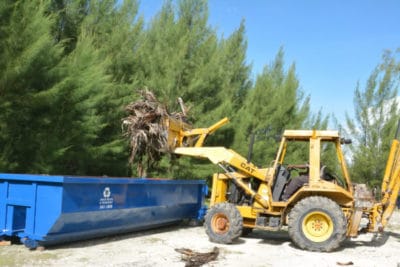 Just some of the 144 million pounds of trash removed from the ocean and waterways.
In 2008, FRIENDS partnered with the Nature Conservancy and the Murphy Town local government council to cleanup and restore Coconut Tree Bay, a coastal area in Abaco. They removed Casuarina trees, also known as Australian pine, which are invasive species in the Bahamas and they replaced them with native plants. FRIENDS also placed informational signage that highlights the wildlife that can be found in this area as well as information to discourage littering.
The community has also been empowered to continue to improve this area by building a dock, removing additional Casuarina trees, planting coconut trees, and hosting periodic cleanups.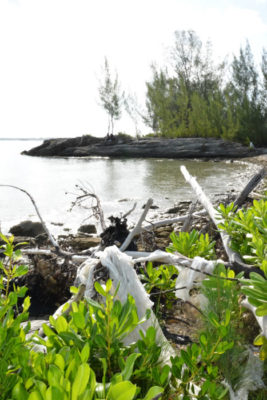 Coconut Tree Bay, a target for coastal cleanup here in Murphy Town.
FRIENDS Executive Director, Kristin Williams stated, "Coconut Tree Bay is a great example of a successful partnership between government, NGO's and the community. It is especially rewarding to see the level of community involvement continue after the initial project began 7 years ago."
Each September, FRIENDS coordinates clean ups around Abaco as part of International Coastal Cleanup. This year FRIENDS co-hosted a cleanup at Coconut Tree Bay with The Ministry of Tourism and organized volunteers to participate from the community and students from two nearby schools, Smith Memorial and St. Francis de Sales. In all, 130 bags of trash were removed from the site. Trash ranged from household garbage to larger items such as a couch, toilet and car windshield.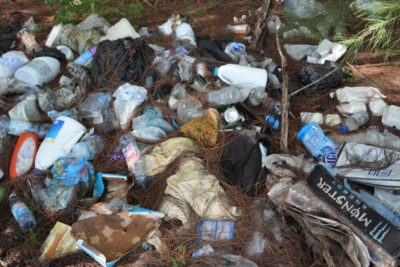 A sampling of some of the trash collected.
The students were shocked by the amount of trash they encountered. A student from Smith Memorial was filmed by the local news stating, "This is a disgrace. I don't understand how people could just dump their trash like this."
By organizing this cleanup, FRIENDS continues to demonstrate their ongoing commitment to Abaco's community and the environment. We're just glad to be here to participate and be part of the effort to clean up the ocean, one beach at a time.
If you would like to participate in next year's International Coastal Cleanup day, find a beach cleanup near you.