Coral reefs have been called the heart of the ocean. They weave around our blue planet, forming a life-sustaining circulatory system for all varieties of life – from phytoplankton to sea slugs, and from fishes to, ultimately… us. As creators of habitat and sustenance for the more complex life depending on them, coral reefs also serve as a significant and essential indicator of ocean health. Now more than ever, assessing coral reef habitats is crucial to our understanding of human impacts on our planet.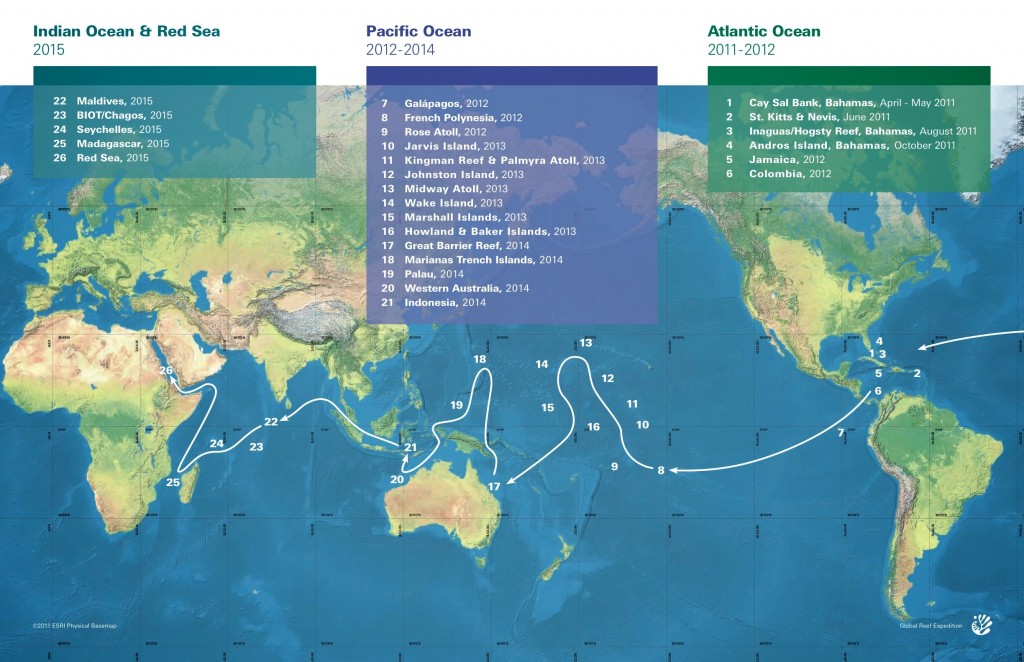 The Khaled bin Sultan Living Oceans Foundation's Global Reef Expedition will assess and map the most remote coral reefs in three of the world's oceans. Our ultimate goal is to listen to what these undersea messengers have to tell us about the current state of our oceans and create useful tools for managers to keep these areas healthy and resilient. Over the next five years, the foundation is bringing together more than a hundred international participants from dozens of research, conservation and governmental organizations. Together, we will determine a baseline for measuring human impact on these colossal – yet fragile – living structures.
Our journey of nearly 30,000 nautical miles begins with a relatively small hop next week to the Bahamas' Cay Sal Bank – an undeveloped 6000 square-kilometer reef just 60 miles southeast of the Florida Keys National Marine Sanctuary. The mostly-submerged bank covers 1.5 million acres and appears on Google Earth as a sizeable triangle of shallow light-blue water visible from space. It has never been studied or mapped in as much as detail as our expedition will carry out over three intense weeks of research.
The Living Oceans Foundation and its partners have spent more than a year in active preparation for the start of the Global Reef Expedition. The past few weeks have been no exception. In late March, foundation Executive Director Capt. Philip Renaud, Chief Scientist Dr. Andrew Bruckner, and remote sensing specialist Dr. Samuel Purkis (of the National Coral Reef Institute) climbed aboard the foundation's Cessna Caravan seaplane, the Golden Eye, for a quick scouting mission to Cay Sal Bank. Their reconnaissance flight yielded an overall aerial survey of potential SCUBA and groundtruthing sites and allowed the expedition leaders to determine the most effective anchorage points for our research vessel, the M/Y Golden Shadow.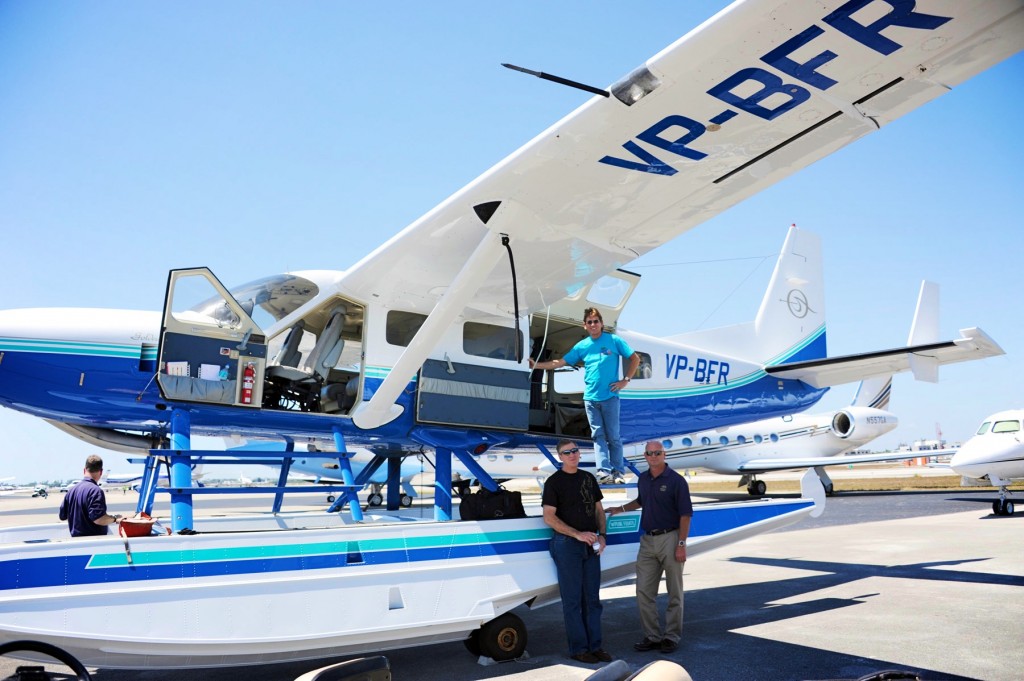 This April 26 –May 18, expedition team members from the Living Oceans Foundation and multiple partner organizations will perform numerous SCUBA and snorkel surveys throughout Cay Sal Bank at four primary anchorage points distributed across the bank. The M/Y Golden Shadow carries several small tenders, allowing diverse teams of researchers to deploy multiple mini-missions every day over a large survey area. Those teams will be conducting health and resiliency evaluations of the reefs, counting and assessing fish species and diversity, and groundtruthing satellite imagery used in creating detailed habitat maps of the bank. These benthic surveys and habitat maps will help create a baseline for the future management of the reefs, providing Cay Sal stewards with the tools they need to keep these vital habitats healthy and resilient.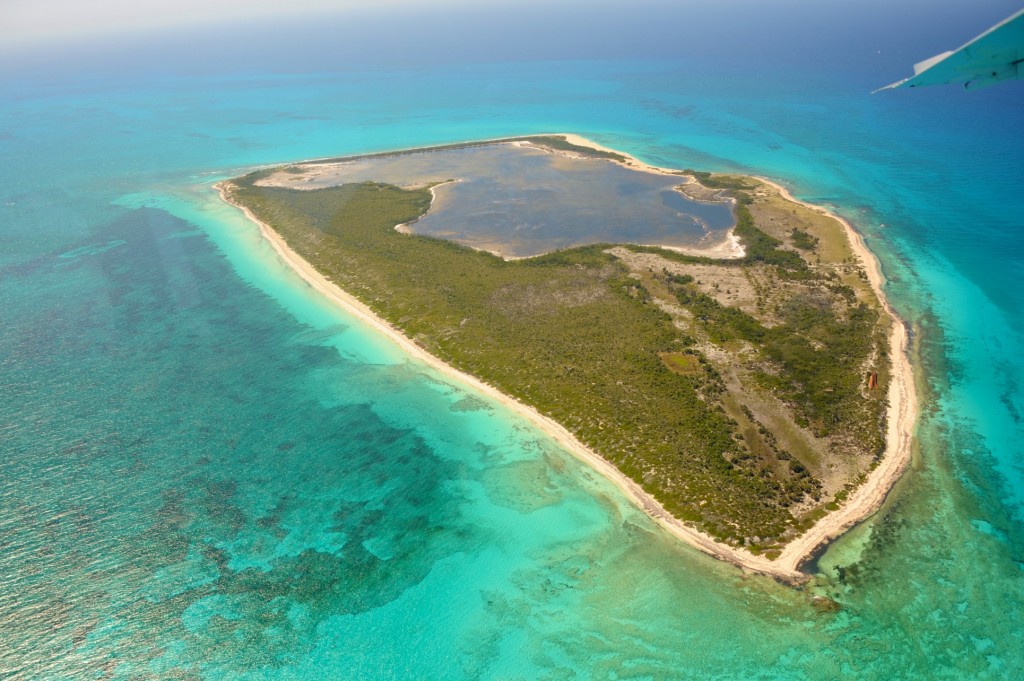 The Living Oceans Foundation Global Reef Expedition is a crucial and timely survey of some of the world's most precious and critical habitats. Our entire team is eager to get out on the water and we invite you to join us for the start of our unprecedented journey. Along the way, you'll get to meet the various characters on our expedition team, witness the beauty of the coral reef habitats that help sustain our environment and learn more about the technology we are using to help managers take care of these precious resources.
Climb aboard the M/Y Golden Shadow and set sail with us Tuesday, April 26th!
Post by Liz Smith
(Photo Credit: 1. Khaled bin Sultan Living Oceans Foundation, 2. Dr. Sam Purkis, National Coral Reef Institute, 3. Dr. Andy Bruckner, Living Oceans Foundation)
Explore all our latest news from the field