Mopelia and Scilly are beautiful coral atolls located in the Leeward group of the Society Islands. A coral atoll originally starts as a volcanic island. As the island and ocean floor subside, corals and other calcifying organisms build a near-shore reef up to the water's surface attached to the land, a structure termed a "fringing reef".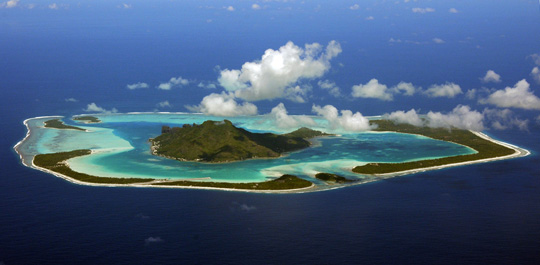 There are two main components to this type of fringing reef: the reef flat and reef slope. The reef flat is just below the water's surface and can be exposed during low tide. The reef slope occurs at the outer edge of the reef. A shallow lagoon forms between the island and the reef over time as the island subsides and the reef progrades, turning the fringing reef into a barrier reef with a wider and deeper lagoon. Eventually, the island becomes submerged below the sea, and the barrier reef becomes a coral atoll, enclosing an open lagoon.
The GRE scientists have surveyed the three distinct zones of these coral atolls: the reef slope, reef flat, and lagoon. The reef slope is densely populated with branching and encrusting corals such as Acropora, Montipora, and Pocillopora.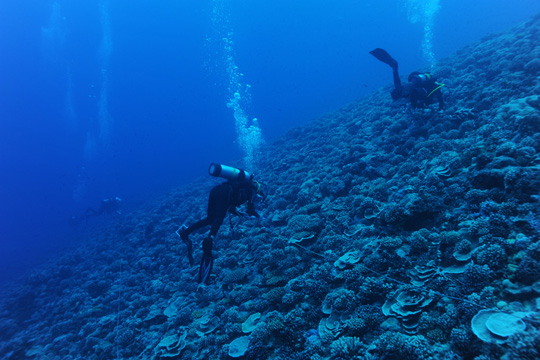 The reef flat contains similar coral species to the reef slope, but it is located in much shallower water with a lower density of coral colonies. The coral communities in the lagoon are characterized as bommies, or isolated reef patches, which are sparsely dispersed throughout the lagoon. Each bommie is usually comprised of a massive coral head, algae, rock, and the occasional branching coral.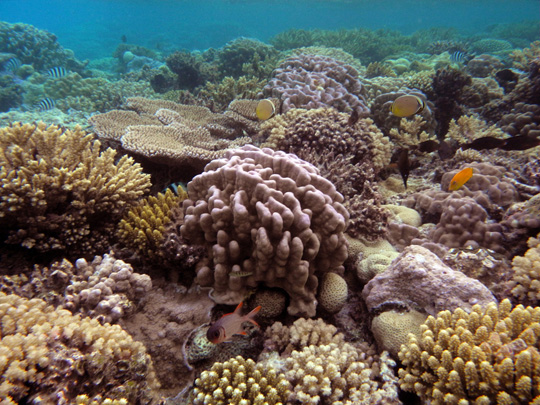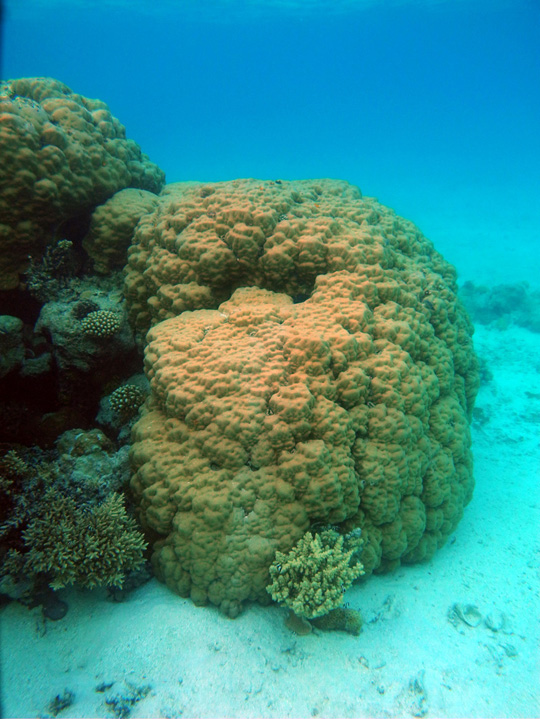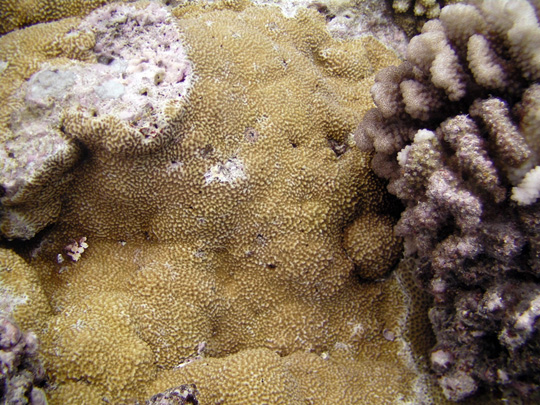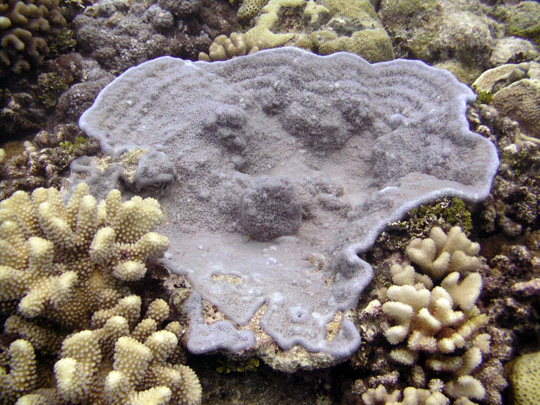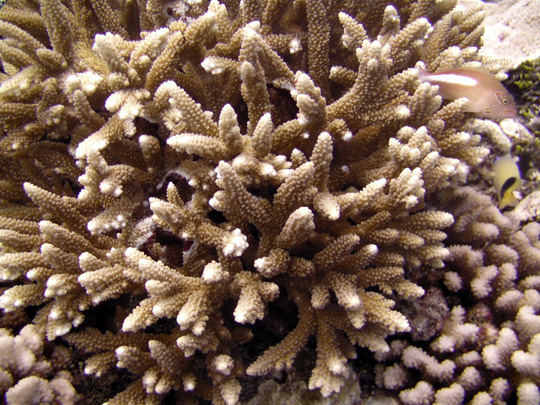 Mopelia and Scilly atolls have similar morphological characteristics. As the expedition continues throughout the Society Islands, it will be interesting to examine the different coral atolls. This cruise with the Living Oceans Foundation is anticipated to deliver what is perhaps the most comprehensive study of their remote and largely untouched coral atolls.
(Photos by: 1, 3-4 Dr. Andy Bruckner, 2 Philip Renaud, 5-7 Alex Dempsey)
To follow along and see more photos, please visit us on Facebook! You can also follow the expedition on our Global Reef Expedition page, where there is more information about our research and team members.
Explore all our latest news from the field