Mangrove Education and Restoration Program Blog
Over the past eight months, in partnership with Friends of the Environment, we have successfully piloted the B.A.M. program in two high schools on Abaco Island, Bahamas – Abaco Central High School and Forest Heights Academy. The students have learned a lot about different aspects of the mangrove ecosystem, grown mangrove seedlings in their classroom, and they have restored a local mangrove forest. In this pilot year, we have learned a lot too and with the lessons that we learned, we are ready to implement this project in the same two schools next school year.
BAM! BAM! In the Bahamas, this phrase means success or completion. I think that both of these nouns are a fitting way to describe the conclusion of this year's B.A.M. program.
What did the students have to say about the B.A.M. project?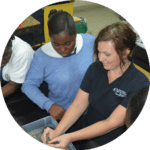 "I learned that there were consequences to every action." – Theresa D'Haiti, Abaco Central High School
---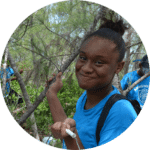 "This project was very fun and educational and I'm glad that I got to participate during my last year of high school." – Levonnya Moxey, Abaco Central High School
---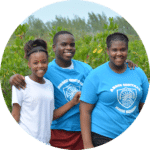 "I have eight mangroves starting to grow in front of my home. You've made me much more aware of them! I appreciate your dedication!" – Kora Wilhoyte, Forest Heights Academy
---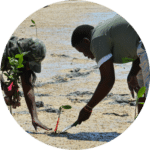 "I suggest that this project is done with persons in the community." – Johntae Dorsett, Abaco Central High School
---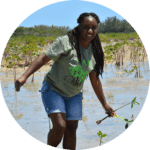 "I am grateful that I got to be a part of an amazing program. Continue on with the great work." – Aaliyah Gibson, Forest Heights Academy
---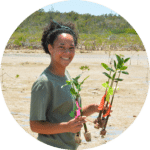 "I learned that mangroves are super important and the threat to them is real and to preserve them, we have to educate people and take action." – Hannah Strachan, Forest Heights Academy
---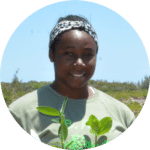 "It is important that we educate young Bahamians about mangroves and how important they are to the ecosystem." – Ladinamae Durham, Forest Heights Academy
---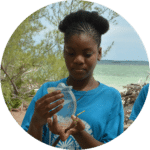 "My favorite part of the project was going on a field trip to the mangrove swamp to pick out my propagules." – Lens Santolien, Abaco Central High School
---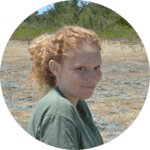 "I learned that we can make a difference!" – Ayanna Pritchard, Forest Heights Academy
---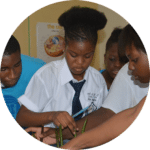 "I learned that we should not harm mangrove in any way because we benefit a lot from them." – Stephanie Cartwright, Abaco Central High School
Explore all our latest news from the field