Fish communities in the Tuamotu Archipelago have been much more diverse than in Society Islands, especially on the fore reef.  The fish are not only more abundant, but they are larger overall, meaning greater biomass, which is good for reefs and for the human populations they must sustain.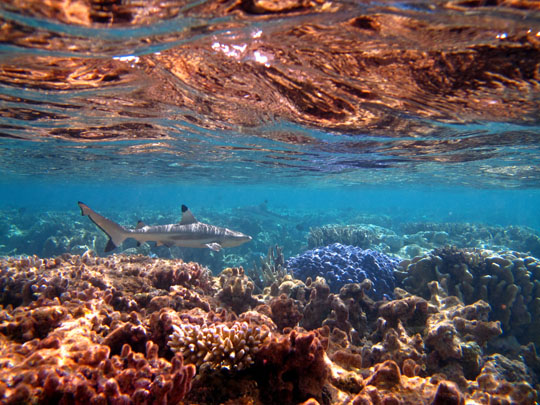 Fish Diversity at Tuamotu
Typically each dive site hosts a large diversity of fish and fish schools, including apex predators, such as sharks, groupers, and snappers.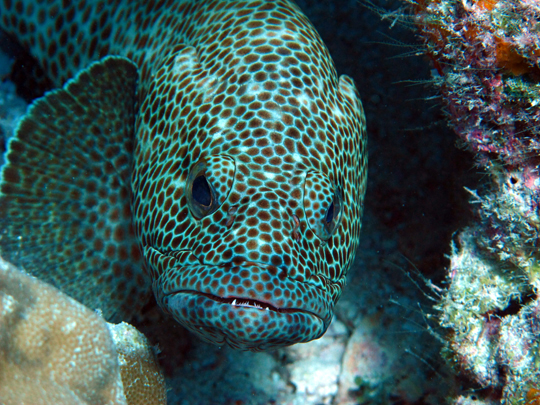 There were many more fish near channels and on reefs with very high relief and high coral cover.  Reefs dominated by fleshy algae, especially the lagoonal reefs, and areas damaged by storms had many fewer fish, but in general still reflected higher fish diversity than in the Society Islands.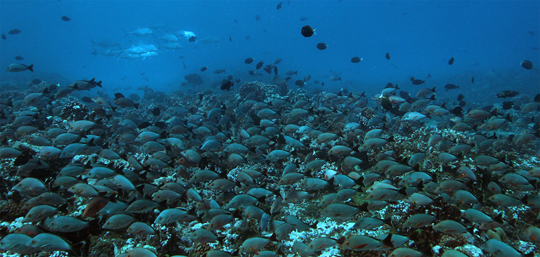 Though we are not studying fishing pressure on the reefs around French Polynesia, it is apparent that there are fewer fish being caught here due to their larger size, greater abundance and higher fish diversity when compared to the Society Islands.
(Photos by: 1 – 2 Dr. Brian Beck, 3 Serge Andrefouet)
If you liked this blog, you might also like reading about Fish Spotting in Jamaica.
Explore all our latest news from the field