Ocean Acidification: Breaking it Down
EarthEcho International and the Khaled bin Sultan Living Oceans Foundation hosted an exciting Hangout on Air live from Jamaica and South Florida to learn about ocean acidification and how it threatens the health of coral reefs around the world. Participants talked to leading ocean experts and explored the connections between our everyday actions, ocean acidification, and global threats to marine ecosystems.
Participants took a virtual field trip to visit the coral reefs along the South Florida coast, an area that supports both densely populated urban areas and vast agricultural zones. Scientists at USGS and NOAA have ongoing research evaluating how abiotic factors such as temperature, pH, and nutrient levels may be impacting coral communities. The mix of challenges has stressed this ecosystem but identifying how each factor impacts the coral communities is key to understanding how to protect and revitalize the ecosystem.
Major issues impacting coral reefs like ocean acidification are challenges that everyone plays a part in. Whether you live on a coast or a prairie, a city or farm, you can be part of a global solution that protects and restores our water planet. Join us to explore ocean acidification, ask questions of scientists, and become inspired on ways to take action.
Meet the Ocean Acidification Experts
Ilsa Kuffner
USGS Research Marine Biologist
As a research marine biologist for the Coastal and Marine Geology Program, I investigate the causes and effects of coral reef degradation. I explore local- to global-scale stressors on reefs, and experimentally determine how environmental variables such as sea-surface temperature, water quality, seawater chemistry, nuisance macroalgae, and ocean acidification affect coral growth, the community structure of reefs, and the process of reef building. My work informs resource managers about the mechanisms causing reef degradation and how management efforts may be improved to protect and restore degraded reefs.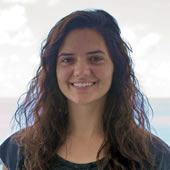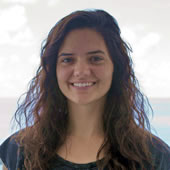 Lauren Valentino, M.S.
Senior Research Associate
Lauren works primarily on a coral reef research project from Miami-Dade to Broward County along the Florida coastline and manages complex data sets for quality control. She will be sharing lessons from her work during this Virtual Field Trip.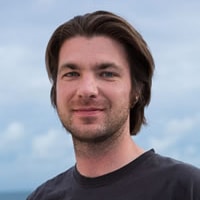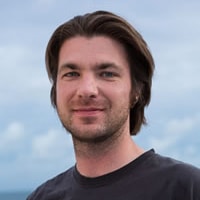 Jeremy Kerr
Global Reef Expedition Scientist
Jeremey recently returned from the Global Reef Expedition in the British Indian Ocean Territories where he was conducting research on reefal landscapes. He will be sharing his experiences and research during the Virtual Field Trip.