Seychelles
In 2005, the Living Oceans Foundation traveled to the Seychelles, a 115-island archipelago in the Indian Ocean, to study the impact of the 1997/1998 El Nino Southern Oscillation (ENSO) ocean warming event on their coral reefs. This ENSO event resulted in the loss of 60-90% of live coral cover in the Seychelles Islands.
For this research mission, we partnered with the University of Cambridge's Cambridge Coastal Research Unit, the Seychelles Centre for Marine Research and Technology, and the Trident Trust Education Business Group. Scientists used the M/Y Golden Shadow to survey more than 800 square kilometers of shallow marine environments through CASI, mounted on the Golden Eye seaplane. The primary objectives of this research project included aerial spectrographic mapping of numerous islands and their surrounding reefs in the southern Seychelles, and surveys of the benthic communities and fish communities of these reefs.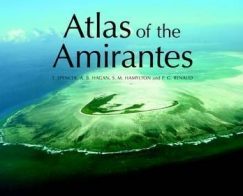 Eleven high-resolution benthic habitat maps were created from this research project for the purpose of aiding the Seychelles government in marine conservation efforts and management plans, which are available on our World Reef Map and were published in the Atlas of the Amirantes.
In addition to conducting research, we provided students and the general public with daily reports of scientific observations and operational activities during the mission. We also created curriculum-relevant materials in support of our education and outreach endeavors. The goal of our education work was to raise marine environmental awareness within schools and motivate and excite young people about the exciting and rewarding careers available through a science education.
---
---