For the last 3 days we surveyed the reefs around the remote Palmerston atoll. We were privileged to dive the reefs around Palmerston and to make a shore visit to meet its inhabitants and discuss our coral reef research with them. For the most part the people who live on Palmerston are members of one extended family, descendents of William Marsters who settled here in 1863. On board the Golden Shadow we brought several members of the Cook Islands Marine Park (CIMP) Steering Committee.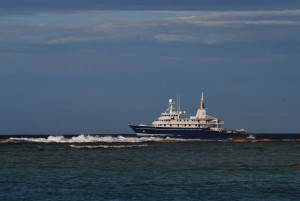 The committee is tasked with spreading news of the Cook Islands Marine Park to all the inhabited islands within the archipelago, including Palmerston atoll. Two years ago, when the Cook Islands Marine Park was dedicated it was the largest marine park ever created. It covers an area of just over a million square kilometers, almost twice the size of France. We were warmly welcomed by the islanders during our visit and were grateful for the opportunity to assist the steering committee with the logistics of reaching this remote island of the Cook Islands archipelago.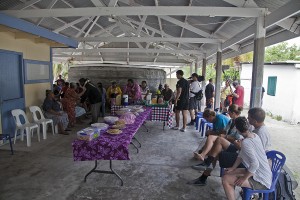 (Photo 1-Alison Barrat; 2-Ken Marks)
To follow along and see more photos, please visit us on Facebook!
Explore all our latest news from the field