2020 Science Without Borders® Challenge: High School Finalists
Congratulations to the high school finalists in our 2020 Science Without Borders® Challenge!, The theme of this year's student art contest was "Take Action: Conserve Coral Reefs." These top-10 finalists were chosen based on how well the artwork exemplified this year's theme, the quality of the artwork, and the creativity and originality of their artwork. We hope you will be as impressed with the submissions we received as we were.
"A Child Is All It Takes" by Hannah Cha, Age 17, United States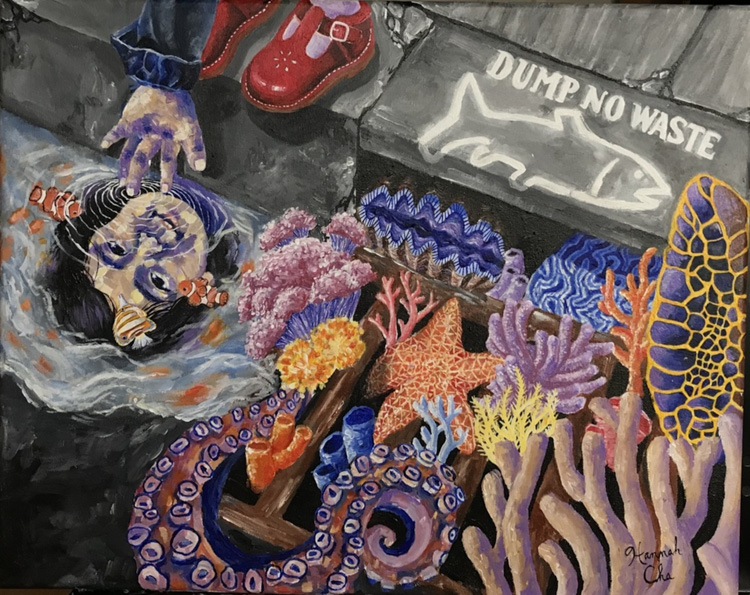 Picture 1 of 10
In this piece, organisms of coral reef has overtaken the drain, depicting how anything that goes into the drain will directly affect these habitats. In addition, the words "Dump No Waste" warns of similar effects of mindless dumping of litter into the streets. The little girl looking at her reflection not only shows that protecting these habitats will benefit future generations, but how even small children can do their part in preservation of them. Her fascination with the coral reef's inhabitants depict the importance of these reefs towards the collective wellbeing of humanity.