Bula! My name is Ulamila Matairakula and I am the Environmental Officer for the Pacific Blue Foundation (PBF). My work largely revolves around the Beqa Lagoon Seascape with interacting with local communities and villages about their marine resources. Being a Fijian islander myself, I have a lot of interest in the marine environment and am quite eager to get back in the water after a long break due to the pandemic.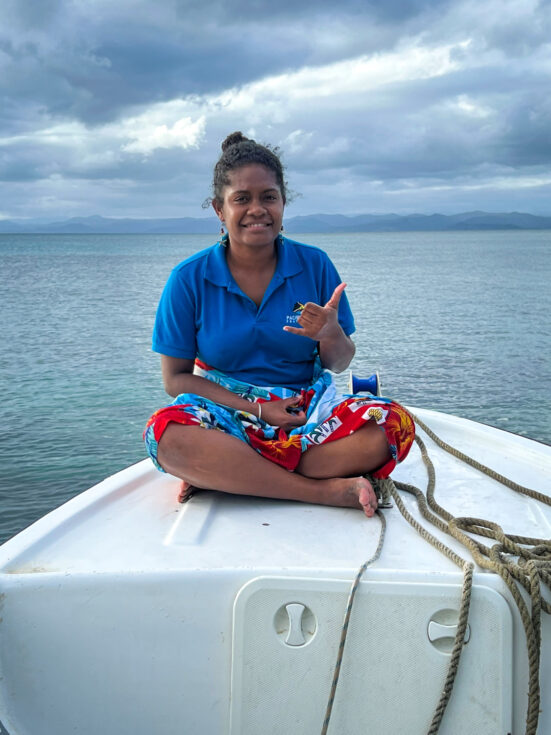 The Beqa Lagoon Initiative is a conservation project implemented by the Pacific Blue Foundation, a non-profit organization that focuses on marine conservation in the Pacific region. The initiative aims to protect the coral reefs and marine ecosystems in the Beqa Lagoon, located off the coast of Viti Levu, Fiji. The Beqa Lagoon is home to a diverse range of marine life, including over 400 species of fish, 12 species of sharks, and numerous coral species. However, the lagoon faces a range of threats, including overfishing, pollution, and habitat destruction. To address these challenges, the Beqa Lagoon Initiative works with local communities, government agencies, and other stakeholders to implement a range of conservation measures. These include establishing marine protected areas, conducting research on coral reef health and resilience, and supporting sustainable fishing practices.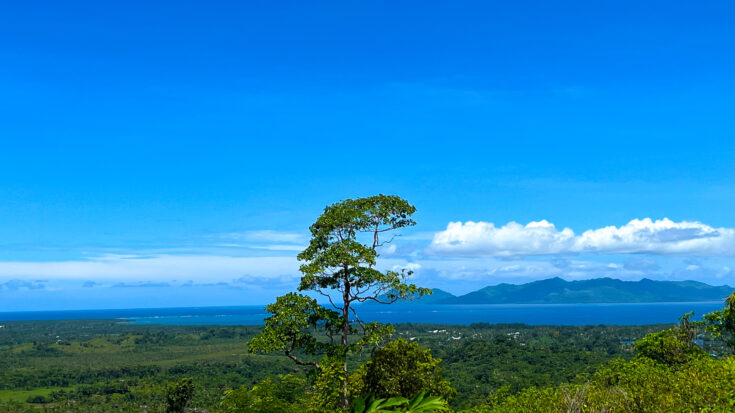 Photo of Beqa Lagoon from atop on mountain.
In addition to our work on marine conservation, the Pacific Blue Foundation provides education and outreach programs to raise awareness about the importance of marine conservation and engage local communities in conservation efforts. Through these efforts, the Beqa Lagoon Initiative aims to safeguard the unique biodiversity of the Beqa Lagoon for future generations.
The Beqa Lagoon is such a beauty! It is the largest lagoon in Fiji with over 440 square kilometers of water and is surrounded by over 70 kilometers of barrier reef. Coral reefs, mangrove forests, seagrass meadows, and a diversity of flora and fauna encompass this ecosystem. Not forgetting the indigenous culture and traditions unique to their communities. Approaching the island, we witness the luscious green forests that trickle down to the coast, meeting the turquoise blue waters where little boys and girls swim, having the time of their childhood lives.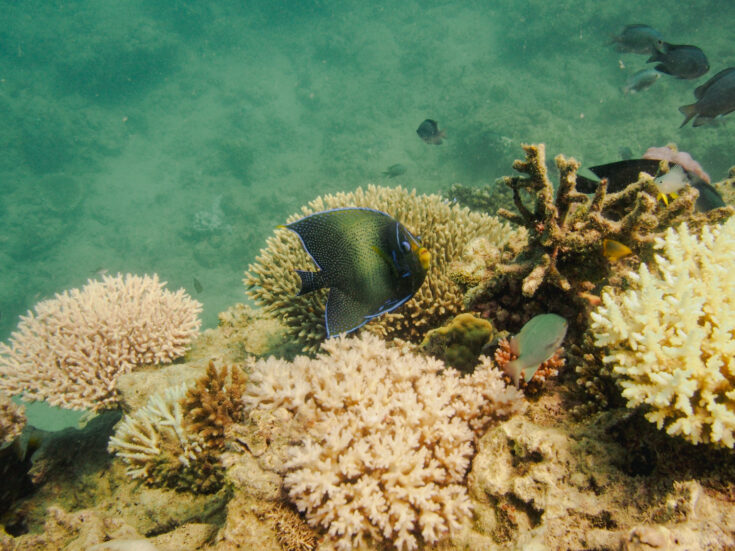 Photo of angelfish and other fish on the reefs of Beqa Lagoon.
I've been secretly hyped about this two-week trip, It's been a long time coming, and I get to conduct a coral reef survey. But really, work aside, I just wanted to put on my SCUBA gear and be in the water. For nine days, my typical office space was cruising alongside fishes while gazing at corals that breathe life into the Rukua iqoliqoli (traditional fishing grounds). Areas differ between reefs where some had vibrant colors and full of marine species, whereas others were more impacted by anthropogenic activities and natural disturbances. Regardless, we witness that whatever humans do, nature will thrive, as we saw many coral recruitments sprouting in the midst of dead coral colonies.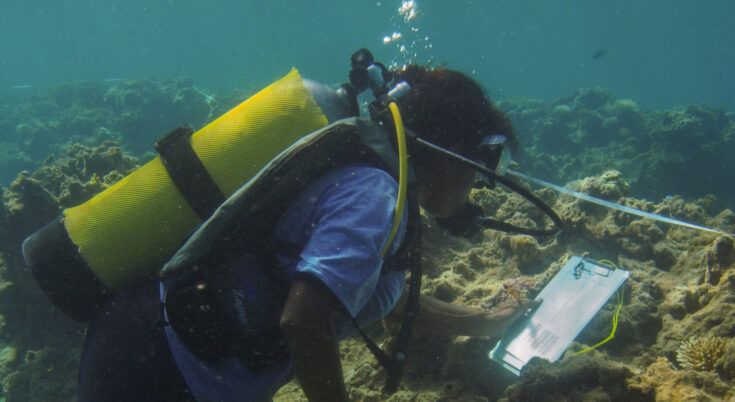 Photo of Mila conducting a reef survey on the Rukua iqoliqoli (traditional fishing grounds).
Explore all our latest news from the field