Virtual Reality Field Trips
Exploring Coral Reefs in Virtual Reality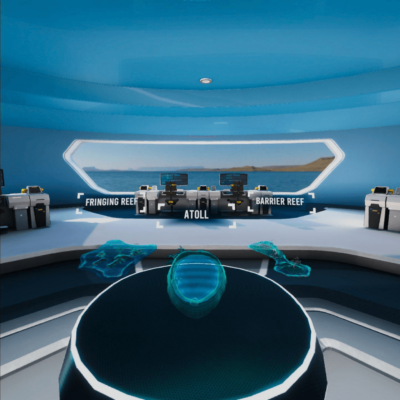 The Khaled bin Sultan Living Oceans Foundation is working with scientists at the University of Miami to create virtual reality (VR) field trips to accompany our Coral Reef Ecology Curriculum. This will allow students anywhere to learn about coral reefs through a fun and immersive educational experience.
These VR field trips are harnessing the next generation of learning technology to teach students about science and the environment.
The first virtual reality field trip that we are developing focuses on the geology and structure of coral reefs, and will accompany the foundation's Coral Reef Types and Reef Zonation units in our Coral Reef Ecology Curriculum.
Using bathymetric maps and data collected on the foundation's Global Reef Expedition, we are working with Xennial Digital to build an underwater world based on real coral reefs. Soon, students will be able to explore the main types of coral reefs and the different zones that exist within them, through a VR experience on an Oculus Quest device. Through this immersive 3D journey, they will also get a closer look at the bathymetry of these reefs and different habitats that exist there.
This VR field trip is being designed for use in middle and high school science classes, and undergraduate students taking the Earth System History class at the University of Miami. This class usually involves field trips, but with COVID-19 canceling many of them, the VR field trip will provide a viable alternative that works well in both in-person and remote learning environments.
The VR field trip is currently under development, but we hope to add it to our Education Portal soon.
Partner Profiles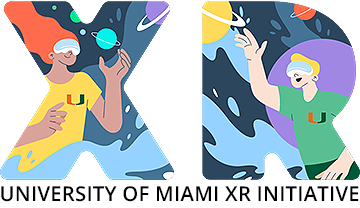 This project is funded by a grant from the University of Miami's Extended Reality (XR) Initiative, which is working to increase the prevalence of XR technologies (virtual reality (VR), mixed reality (MR), and augmented reality (AR)) in the classroom, develop custom training and simulation applications using XR technologies, and educate the next generation of XR designers and developers.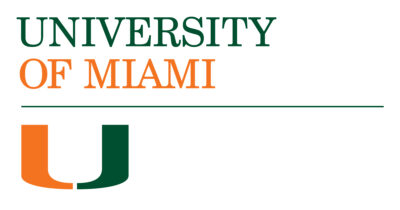 The University of Miami (UM) is a private university in Coral Gables, Florida that has rapidly progressed to become one of America's top research universities.
We are working closely with researchers affiliated with UM's Department of Marine Geosciences and the Rosenstiel School of Marine and Atmospheric Science on this VR project.