Now Playing: Sharks of the Coral Canyon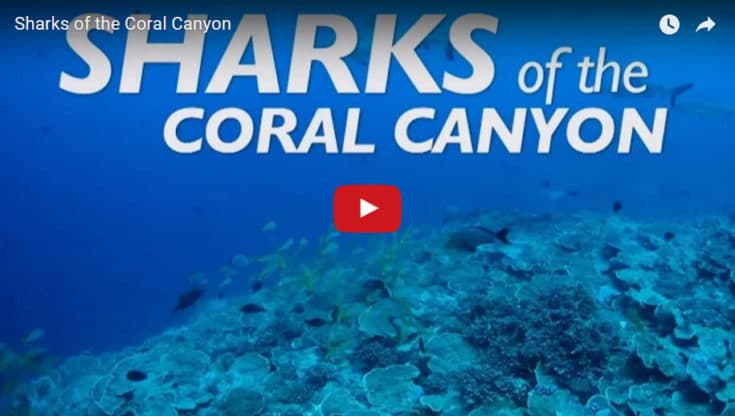 Our Emmy Award-winning film, Sharks of the Coral Canyon, is now streaming on our website, and broadcasting nationally on PBS (check your local station for listings).
Sharks of the Coral Canyon follows one of the largest marine science studies in history as researchers work to uncover the inner workings of pristine coral reefs–including the predators. Scientists venture into shark-filled waters to reveal the first footage of sharks hunting in the wild at night, new shark hunting behavior, and a rare natural spectacle involving thousands of large fish trying to lay their eggs and simultaneously survive a shark attack. The film uncovers how two of the most threatened groups of animals in the ocean–corals and sharks–depend on one another, and must be protected together if either of them is to survive into the future.