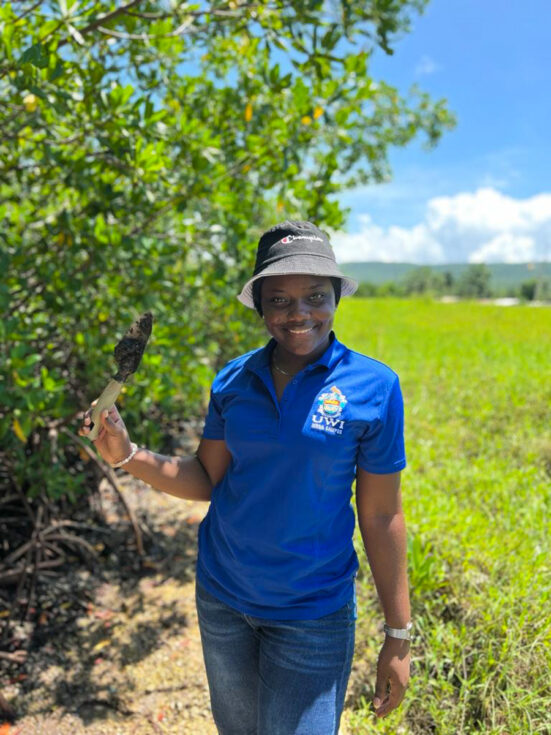 After a hiatus of over two years due to the unforeseen impact of the COVID-19 pandemic, we were eager to resume the Jamaica Awareness of Mangroves in Nature (J.A.M.I.N.) this past school year. With its return came several changes, and one of the most exciting additions this year was the arrival of Trudy-Ann Campbell, the new outreach officer at the UWI Discovery Bay Marine Lab —a valued partner in the J.A.M.I.N. initiative.
In her role as the outreach officer, Trudy takes charge of organizing educational activities for both primary and secondary school students. Her responsibilities extend beyond the classroom as she collaborates with organizations like ours to deliver educational programs that create environmental awareness among youth. Moreover, Trudy works closely with local communities, empowering them to actively participate in the preservation and conservation of their mangroves.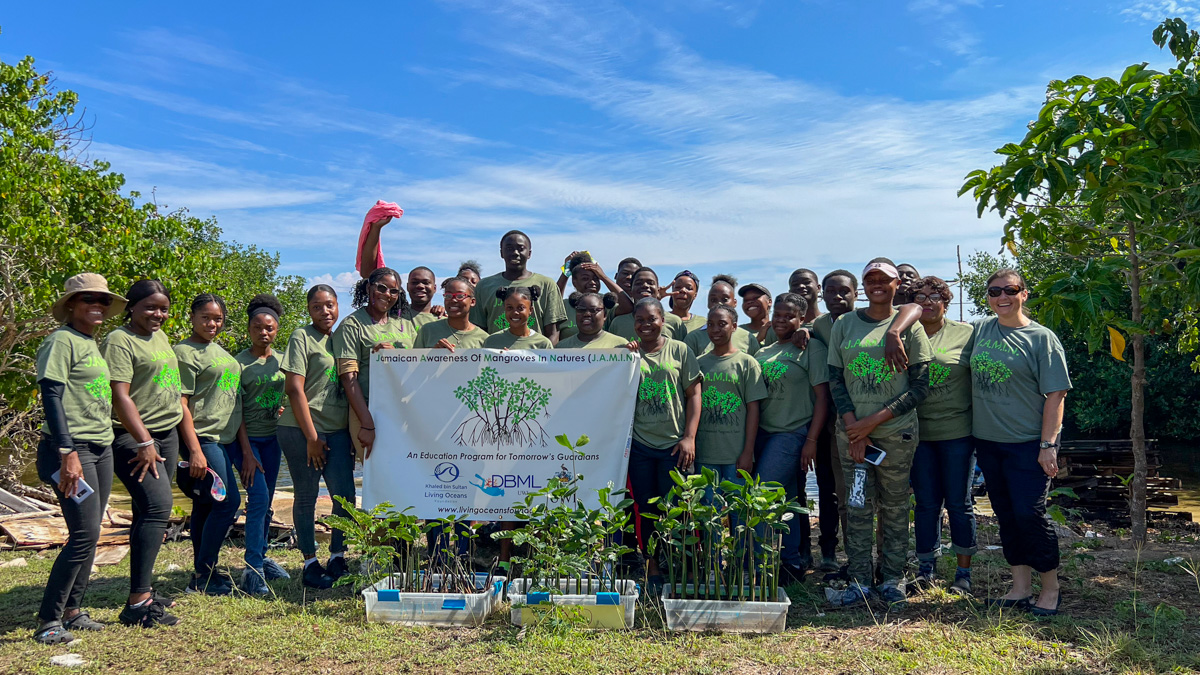 Trudy's dedication to environmental education was recently showcased at the esteemed Association of Marine Laboratories of the Caribbean (AMLC) conference. With infectious enthusiasm, she presented a captivating session titled "We J.A.M.I.N.! Learning to Inspire the Next Generation of Mangrove and Environmental Stewards in Jamaica." Her presentation highlighted the key objectives of the J.A.M.I.N. program and emphasized the importance of engaging young minds in environmental stewardship. We are so proud of Trudy for representing the team and the J.A.M.I.N. program at AMLC!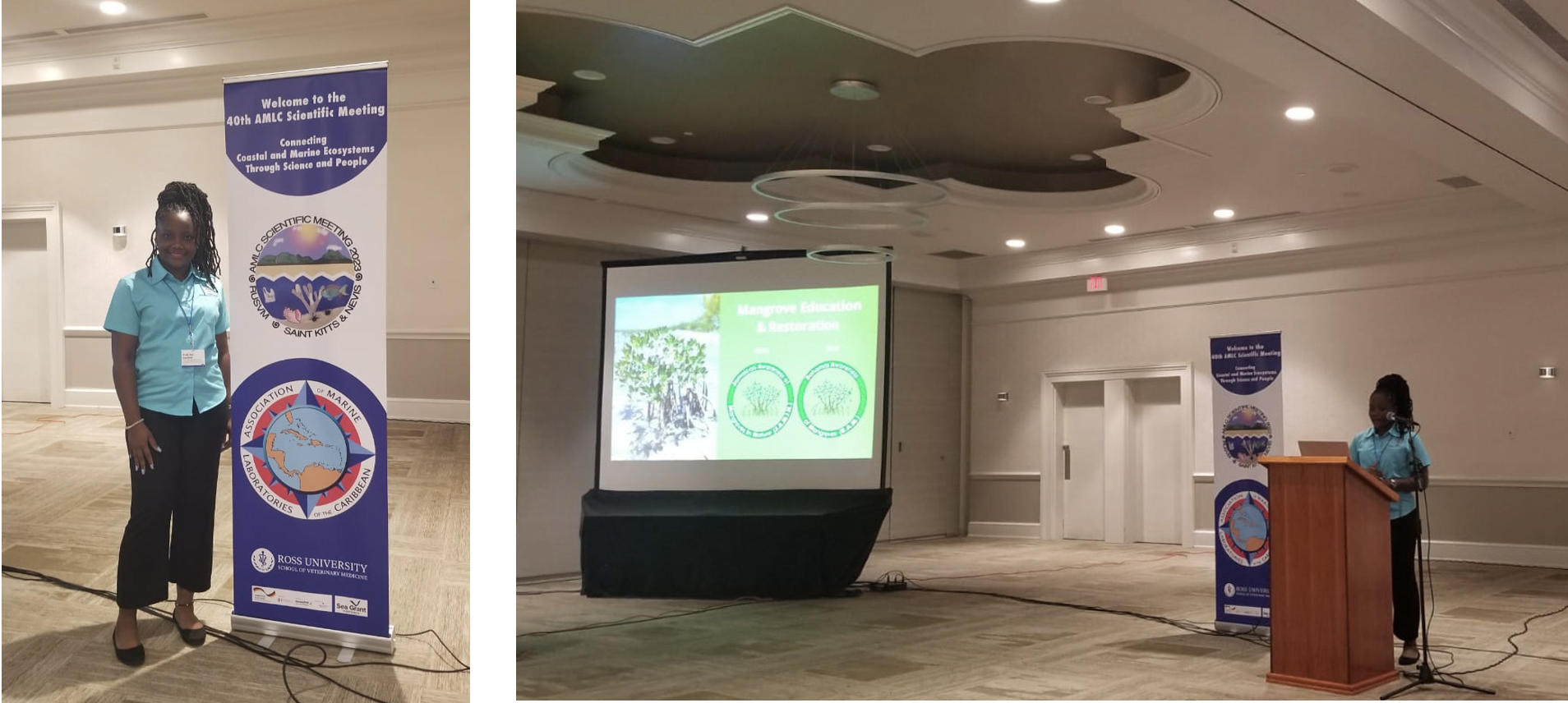 What truly inspires me about Trudy is her unwavering passion for her work and her commitment to making a positive impact on the community. She brings boundless energy to every project she undertakes and instills a sense of excitement and curiosity in those around her. Trudy's genuine dedication to preserving the natural environment is evident in her interactions with students, teachers, and community members alike.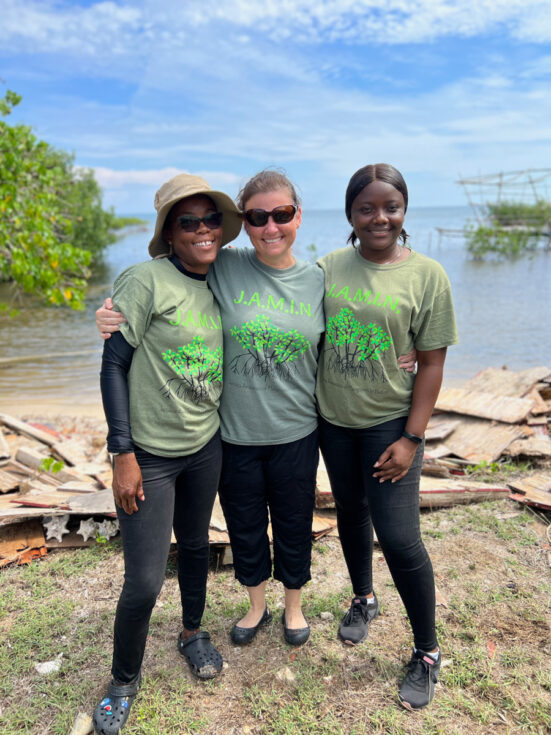 Having Trudy as part of our team has invigorated our efforts in the J.A.M.I.N. program. Her expertise and innovative approach to environmental education have revitalized our outreach initiatives and rekindled the interest of students and communities in protecting their precious mangroves. With Trudy leading the way, we are confident in our ability to inspire the next generation of environmental stewards in Jamaica and foster a deep appreciation for the importance of mangroves in sustaining our delicate ecosystem.
Explore all our latest news from the field