An Ocean Mystery: The Missing Catch will premiere on Earth Day, April 22! Come watch the film with us at the Smithsonian National Museum of Natural History at 6pm or watch it at 8pm or 11pm ET/PT on the Smithsonian Channel.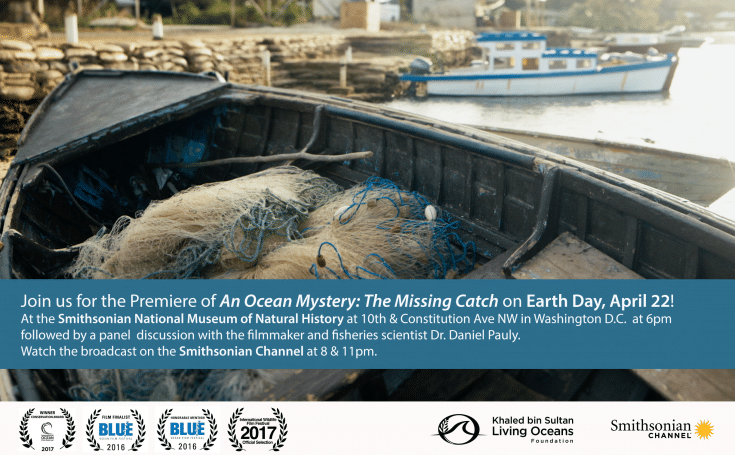 An Ocean Mystery: The Missing Catch is an award-winning ocean conservation film that investigates one of the most important stories of our time: how close we are to a global crash in fish populations. As government and industry regulators track the quantity of fish we catch, and claim the oceans can handle the huge catches, fish numbers keep dropping. The film follows the research of world-renowned fisheries scientist Dr. Daniel Pauly as he pieces together a true picture of the amount of fish we have taken from our oceans and the speed at which we are running out of fish. The film is a call to arms to governments around the world to take a better accounting of their fish stocks before we face a global food catastrophe.
Co-produced by the Khaled bin Sultan Living Oceans Foundation and the Smithsonian Channel, the film is a detective story that ranges from the Atlantic coastline to the reefs of the Bahamas and the shores of Senegal – uncovering the startling truth that we have drastically underestimated the amount of fish we catch and we are running out of fish much faster than we thought. But there is hope. Dr. Pauly's landmark research at the Sea Around Us Project reveals that if we manage our fisheries better we can have more fish than we thought possible. And, new technology developed by Dr. Stephen Box, Vice President of Global Fishery Solutions at Rare and former scientist at the Smithsonian Center for Marine Conservation, transforms the way we can manage small scale fisheries, safeguarding the bounty of the seas for future generations.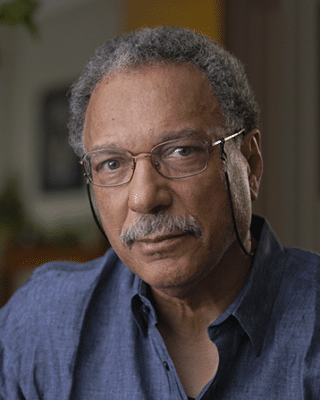 Attend the Earth Day Premiere on the National Mall
Earth Day, Saturday, April 22
6:00 PM – 7:30 PM
Smithsonian National Museum of Natural History
Baird Auditorium
10th St. and Constitution Ave. N.W.
Washington D.C. 20560
The film will be followed by a panel discussion with fisheries scientists Dr. Daniel Pauly and Dr. Stephen Box, and the filmmaker Alison Barrat.
Tickets are free, but reservations are required by April 21.
Watch An Ocean Mystery: The Missing Catch on TV
Earth Day, Saturday, April 22
8pm & 11pm ET/PT
Smithsonian Channel
Explore all our latest news from the field