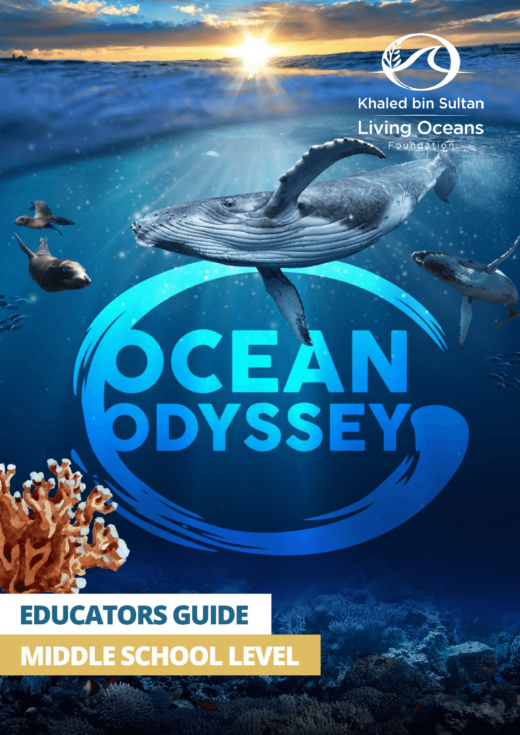 One of the most spectacular mammals in the ocean, a humpback whale, emerges from the deep blue ocean to take a breath. Only seconds later, we see its calf surface too. This mother and calf pair are traveling from the Great Barrier Reef, Australia where, for the past couple of months, they have been taking shelter in protected coastal waters, while the calf grows bigger and stronger so it can endure the migration back to Antarctica. This is how Ocean Odyssey, an IMAX® giant screen film, begins unraveling this pairs remarkable journey that depicts how the ocean on life and land are intricately connected.
We started on our own Ocean Odyssey journey with K2 Studios, the film company who produced it. K2 studios specializes in making educational films for IMAX®, Giant Screen, and other specialty theaters located in museums, science centers, zoos, and aquariums around the world. Teachers who bring students on field trips to these educational centers hope to engage students in exploratory and impactful learning outside of the classroom. Often a part of this experience includes watching educational documentaries. When K2 Studios creates a film, they also aim to provide additional learning resources for students so that they can expand on educational experiences that they had on their field trip. That is where we come into the story.
In June 2021, we officially partnered with K2 Studios to create a middle school (grades 6-8) educator's guide with activities that teachers can integrate into their classes after seeing the film. These activities provide a way for students to delve into important educational and conservation topics in the film, while aligning to standards that teachers need to incorporate in their science classes.
In the educator's guide, we created two, multi-part activities. The first lesson called, Stringing it Together, allows students to explore feeding relationships between organisms in a coral reef ecosystem and models the interconnectedness of all organisms in this ecosystem, the later, a constant theme throughout the film. The film also depicts what happens to ecosystems when they are disrupted by humans due to overfishing, pollution, and climate change. This activity also explores how these disruptions create instability in ocean ecosystems.
Ocean Odyssey features Dr. Sylvia Earle who narrates the film and provides valuable insight into ways that we can conserve the ocean. One way that she strives to protect the ocean is through her Hope Spot campaign, which is what the second activity in the educator's guide is about. Students explore an established Hope Spot to determine what threats are posed to it, the ecosystem services it provides us, and the reasons why it is so important to protect.
Although these activities were tailored for Ocean Odyssey, they are also a part of two larger units in our Coral Reef Ecology Curriculum – Unit 16: Food Web and Unit 22: Conservation. Additional teaching resources can be found in these units which expand on topics in the Ocean Odyssey Educator's Guide. Sign-up for free as a teacher gain access to these resources including answer keys.
If you are interested in watching Ocean Odyssey, please see their current listings here. Additional listings are continuously being updated.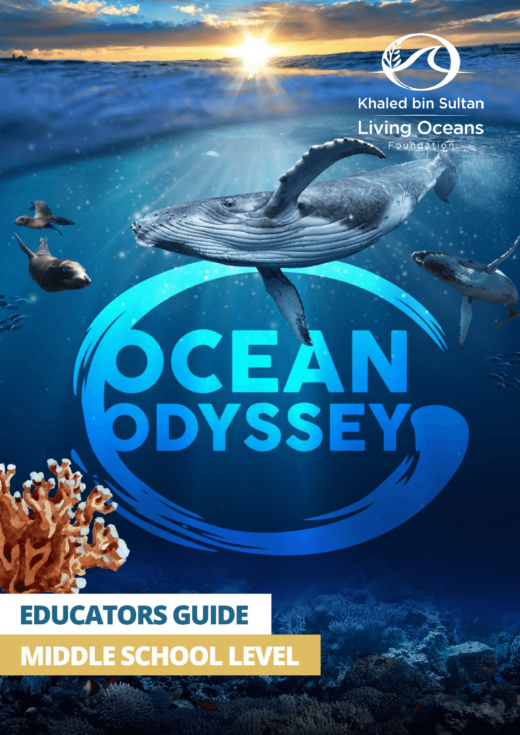 Ocean Odyssey Educators Guide
The Ocean Odyssey Educator's Guide contains lesson plans teachers can use to help middle school students dive deeper into the lessons learned in the Ocean Odyssey IMAX film.
All the lessons are aligned to the latest educational standards including the Next Generation Science Standards, Ocean Literacy Principles, and Common Core State Standards.
To learn even more about topics covered in this film, including food webs, ecosystem connectivity, and conservation, check out the additional resources available on our Education Portal.
Explore all our latest news from the field