Watch a documentary film about our coral reef research in the Indian Ocean
On the Global Reef Expedition mission to the Chagos Archipelago, the Khaled bin Sultan Living Oceans Foundation had the chance to explore some of the most remote and well-protected coral reefs on the planet. Few people have the opportunity to visit these reefs, let alone study them, so we jumped at the chance to share them with the world. So, in addition to assembling an international team of scientists to join us on this research mission, we brought along a small film crew to document our journey.
Together, we spent more than a month at sea aboard the M/Y Golden Shadow, studying the coral reefs in this small island chain in the middle of the Indian Ocean and capturing what we saw on film. We had been eager to see how coral reefs faired when they were relatively free from human impacts such as fishing and coastal development. What we found was some of the most vibrant reefs we saw on the entire Global Reef Expedition, but also troubling signs of the coral reef crisis.
Follow our journey to explore the coral reefs of the Chagos Archipelago in our award-winning documentary film, Coral Reefs: Trouble in Paradise. This film chronicles our research mission to explore these remarkable coral reefs at the heart of the Indian Ocean, some of which had never been surveyed by scientists before. What we found surprised us as we encountered the first signs of what would be a mass global coral bleaching event—evidence that even the most isolated places on Earth are not safe from the impacts of climate change.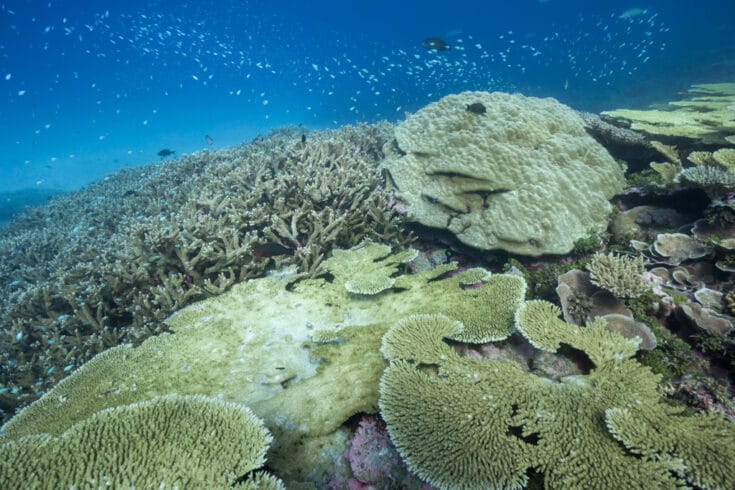 ---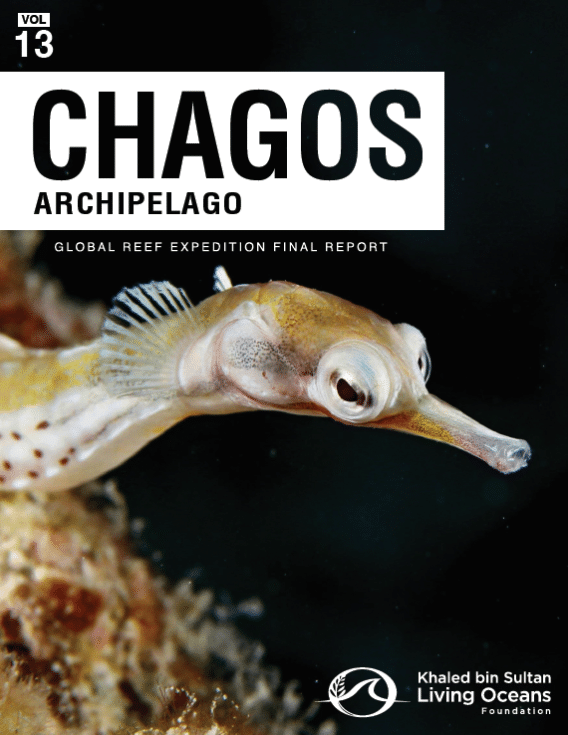 Learn More
To learn more about what we found on the Global Reef Expedition mission to the Chagos Archipelago, you can dig deeper in our latest scientific report. This publication summarizes our findings on the state of coral reefs and reef fish in the Chagos Archipelago prior to the mass bleaching event, and contains valuable information data on the state of the reefs at a critical point in time.
Explore all our latest news from the field