Mangrove DEALs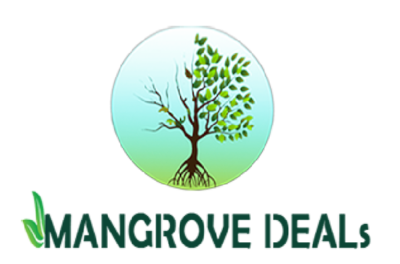 The Mangrove Development, Education, Awareness, and Livelihoods (Mangrove DEALs) program brings mangrove education to key stakeholders throughout Jamaica, including educators, community members, and government officials. The program's goal is to increase awareness and appreciation of mangroves and advocate for greater preservation of wetland ecosystems.
The Khaled bin Sultan Living Oceans Foundation is collaboratively developing this program with our partners at the Alligator Head Foundation to expand our mangrove conservation efforts in Jamaica through community outreach and education. The foundation has worked with Alligator Head for years on our Jamaica Awareness of Mangroves in Nature (J.A.M.I.N.) program, which has educated hundreds of students and teachers about mangrove ecosystems. Now, we are working together on Mangrove DEALs to expand our mangrove outreach and education efforts through workshops for key stakeholders that will raise awareness and appreciation of mangrove ecosystems. With these events, we are reaching out to people who can address issues related to the degradation of mangrove forests in Jamaica so they can help protect and preserve these critical coastal marine ecosystems.
Train-the-Trainers Workshops
The Mangrove DEALs program hosts workshops to provide secondary school teachers, student teachers, and outreach officers and staff of the Jamaican Fisheries Sanctuary Network (FSN) with the training and resources they need to teach others about mangroves. These tailored workshops give educators the opportunity to learn about the mangrove ecosystem in and out of the classroom. Participants get a firsthand look at the mangroves and help restore the wetlands by planting mangrove seedlings. Workshop participants are also provided with materials to teach about mangrove forests and discover how to incorporate these innovative STEM materials into their classrooms and educational programs.
Community Events
Through mangrove DEALs, we are helping to build long-term trusting relationships with community members while disseminating knowledge and current information about mangroves in an engaging and interactive way. We are hosting several community events to increase interactions and trust between community stakeholders and other agencies in Jamaica. Mangrove DEALs is holding a community fair and a workshop in Portland, Jamaica, where community members can learn about the ecological and economic importance of mangroves and the status of mangroves in the area. We are also holding community tours at coastal communities that have protected mangrove forests and those that do not to show community members real-life examples of the benefits of environmental conservation. We hope that this will open discussions on initiating sustainable environmental practices that will benefit their communities.
Government Meeting
To aid in providing the most up-to-date science and information about mangroves to policymakers, we are holding a meeting to engage government officials. This event will highlight the importance of wetlands and how the loss of mangroves will directly impact the environment and community. We will also discuss the economic value and function of mangroves, provide policy recommendations to preserve local mangroves, and hold a panel discussion to provide government officials with the opportunity to ask local scientists and experts questions.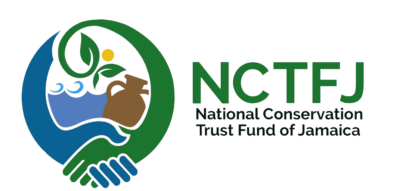 The Mangrove DEALs program is made possible with funding from the National Conservation Trust Fund of Jamaica (NCTFJ), who provided their gracious support to expand interest in mangroves among stakeholders in Jamaica.
Mangrove DEALs Events:
Community Education Workshop – May 20, 2021
Government Workshop – May 27, 2021
Student Teacher Workshops – Fall Semester 2021
Teacher Workshops – Fall Semester 2021
Fisheries Sanctuary Network Workshops – Summer 2021
Community Fair – Spring 2022