Prior to beginning our research at Little Inagua, we knew there was some "weather" occurring in the eastern Caribbean that we had to keep our eyes on.  At first, we thought we could leave one day early, transit back to Nassau, and avoid the storm.  However, when we awoke the morning of August 22nd, Captain Steve informed us that the questionable weather off to the east was blowing up into a Tropical Storm… known as Irene.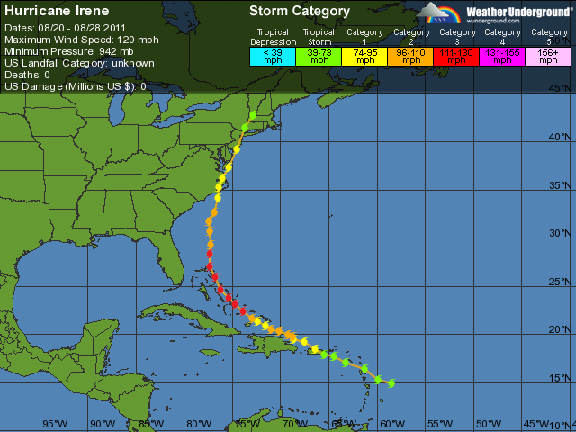 Irene began as a low pressure system that traveled from the east, across the warm ocean waters where it gained momentum and spin as it entered the eastern Caribbean.  Just off the eastern shores of the Lesser Antilles, this low pressure system officially became Tropical Storm Irene on August 20th.  For 2 full days, she traveled west as a tropical storm before reaching Puerto Rico and was upgraded to a Category 1 Hurricane, with 75 mph winds and an atmospheric pressure of 987 millimeters.  Based on this intensification of the storm and the projected path (right over the Bahamas and into south Florida), Captain Steve knew he had to make a move and fast!  He travelled full speed ahead through the night to Nassau, having to drop the scientific team in the darkness before running west with the Shadow, light on crew, fuel and food, to get out of the projected path of the storm.
At 2AM, Tuesday, August 23rd, the Golden Shadow quietly entered Prince George's Wharf in downtown Nassau.  Our goodbyes were both happy and sad, as our time onboard needed to be cut short by a day, but we knew it was the best choice for everyone's safety.  By the time we had reached Nassau, Irene had intensified to a Category 2 hurricane and was quickly approaching Little Inagua in the southeastern Bahamas.  The scientific team boarded the first available flights, scattering in many locations out of the path of Irene.  Hurricane Irene eventually peaked at a Category 3 hurricane, but remained offshore of south Florida and made landfall in North Carolina as a Category 1 on August 27th.  Our team members are all safe and with little damage to their homes.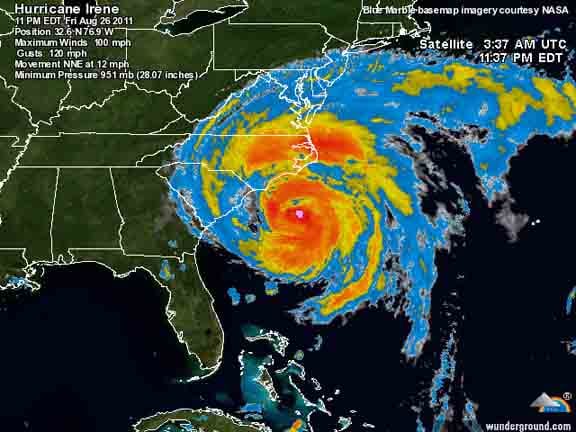 Though we began this exciting expedition with a delay from Tropical Storm Emily and were chased out early by Hurricane Irene, the Hogsty Reef and Inaguas phase of the Global Reef Expedition in the Bahamas was a success.  We completed surveys at 32 sites with countless hours underwater.   We look forward to compiling these data for use by the Bahamian Government, along with results from Cay Sal Bank and the upcoming Andros and Abaco expedition in October.  We appreciate the support received by the Bahamas Government and for the exchange of scientific knowledge with the 6 onboard Bahamian researchers.  We look forward to returning in October for our last mission in the Bahamas as part of the Global Reef Expedition.  Thanks for reading and see you soon!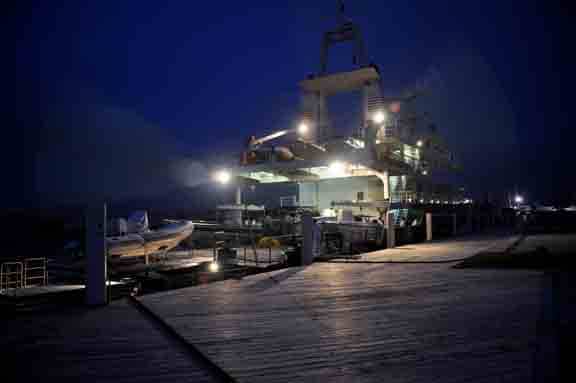 (Photo/Images by: 1 – 2 Weather Underground, 3 Liz Smith)
To follow along and see more photos, please visit us on Facebook! You can also follow the expedition on our Global Reef Expedition page, where there is more information about our research and our team members.
Explore all our latest news from the field