Last week, we proudly announced the finalists in the ages 11-14 category of our 2022 Science Without Borders® Challenge. Today, we are excited to announce the 15-19 year-old finalists of our art contest.
Contest finalists are from China, Indonesia, Korea, Thailand, the United Kingdom, and the United States. The theme, "Ridge to Reef" was portrayed in the students' artwork through a variety of different actions such as planting corals, cleaning up pollution, preventing overfishing, and planting trees. We were amazed by these students' creativity, execution of the theme, and artistic abilities.
Without further ado, please meet our 15-19 year old finalists:
"Emerging From the Reefs" by Kaitlyn Fisher, Age 17, California, United States of America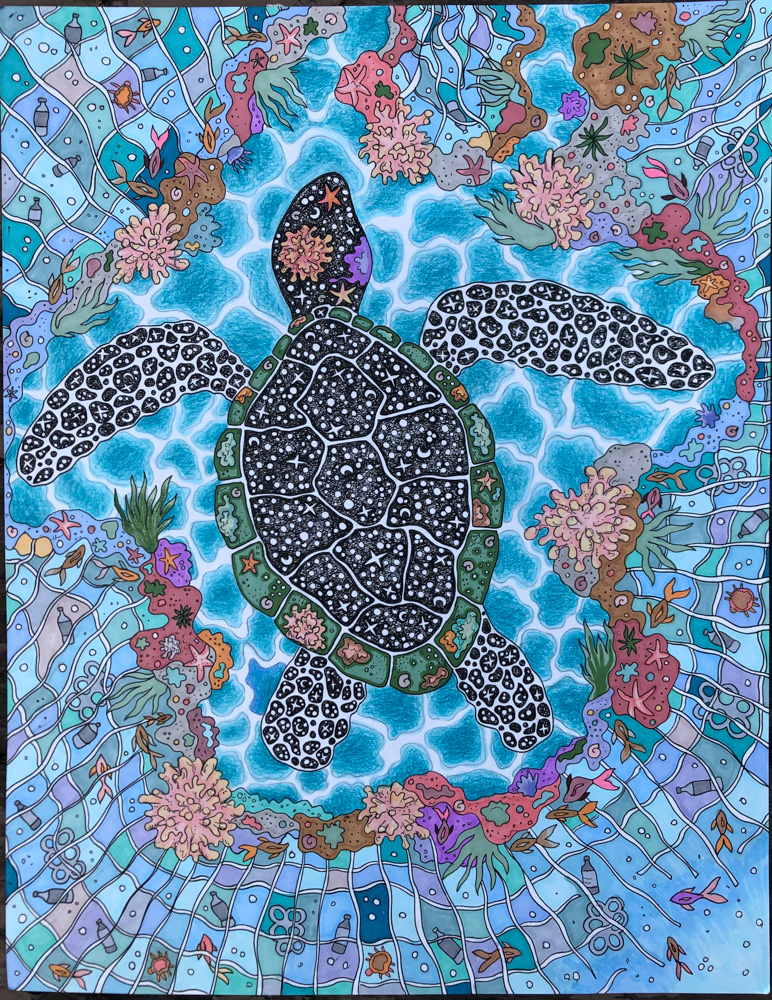 Picture 2 of 17
ARTIST'S STATEMENT: Coral reefs are one of the most important ecosystems to exist on planet Earth, and so I decided to focus on pollution within aquatic ecosystems. Pollution has become extremely prominent in marine habitats, whether it involves excess garbage, plastics, or fishing nets, these are very dangerous to marine life, and of course, coral reefs. My piece demonstrates the beauty and significance of coral reefs and the ecosystems that rely on them. This drawing is centered around a turtle, which is graceful and beautiful. The turtle is surrounded by coral, which represents the protection that coral reefs provide in order to keep these aquatic ecosystems healthy and flourishing.
Stay tuned! We will announce the winners in the next couple of weeks.
Explore all our latest news from the field