Do you love art? Love the reefs? Then please read on.
For this year's Science without Borders® Challenge, we are asking high school students around the world to use their creativity and inspiration to design poster art following the theme 'Protect Our Coral Reefs.' The student's artwork will portray an action that slows down the degradation of coral reefs.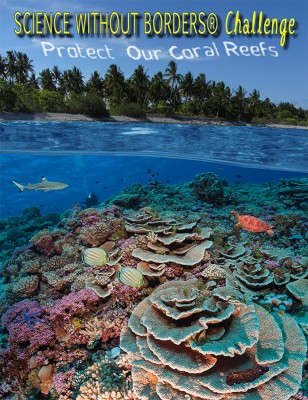 The Challenge was created to get students and teachers more involved and interested in ocean conservation through various forms of art. Last year's contest was a video competition themed 'How are we connected to the oceans?' It was the first Challenge held by the Foundation.
The Foundation hopes that this contest will continue to inspire youth to become stewards of the environment in order to preserve, protect, and restore the world's oceans, and aquatic resources – the overarching theme of the Foundation.
For more information regarding the Science Without Borders® Challenge and contest rules, please visit our website at https://livingoceansfoundation.org/resources/for-educators/gis/.
Explore all our latest news from the field