It's been two weeks since the Gambier portion of the Global Reef Expedition to French Polynesia ended. In less than two weeks, our science team will be heading back to French Polynesia to conduct research in Rangiroa. In the meantime, everyone is busy preparing travel itineraries, ensuring all supplies have been restocked, and confirming final research sites for the next voyage.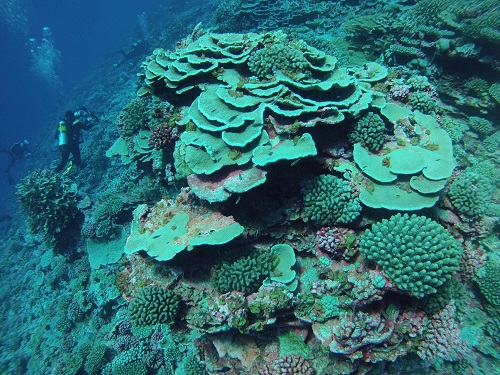 The time between missions is also spent looking at data, photos, and video collected so far. This short video (about 4.5 minute) was filmed during the Gambier mission as part of the Living Oceans Foundation CREW (Coral Reef Educator on the Water) program. It features Megan Berkle, a high school teacher from Los Angeles, CA, who joined the mission to help us expand our educational efforts. We hope you enjoy it and pass it on to your friends, family, and colleagues.
YouTube: Lessons from the Reef–Did You Know?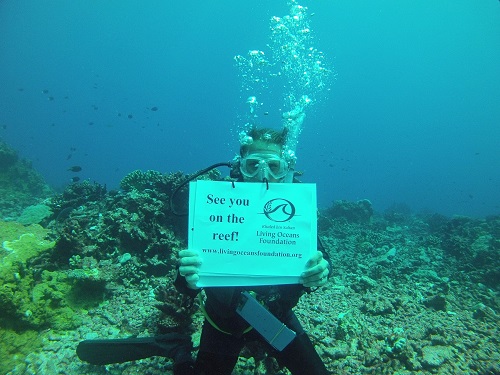 (Photo credit: 1 and 2 by Eddie Gonzalez)
Explore all our latest news from the field