Marine Spatial Planning in the South Pacific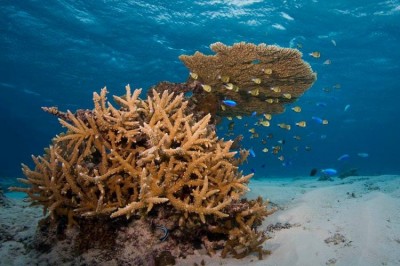 The Khaled bin Sultan Living Oceans Foundation worked with the International Union for Conservation of Nature (IUCN) to inform marine spatial planning in Fiji, Tonga, and the Solomon Islands using data collected on the Global Reef Expedition. In many small island nations coastal and marine ecosystems are a critical part of their economy and provide essential ecosystem services to local communities. Coral reefs in particular provide a livelihood to a large section of the population, bringing in money from tourism and fisheries, as well as being a critical source of food for local residents.

IUCN's Oceania Regional Office has been working with countries to implement marine spatial planning as part of their Marine and Coastal Biodiversity Management in Pacific Island Countries (MACBIO) project. The MACBIO project is a partnership between the German Agency for International Cooperation (GIZ) and IUCN Oceania that is supported by the Secretariat of the Pacific Regional Environment Programme (SPREP). It is funded by the German Federal Ministry for the Environment, Nature Conservation, Building and Nuclear Safety (BMUB). The purpose of the project is to provide countries with the tools and information they need to make more informed decisions on how to use – and protect – their marine ecosystems.
During the Global Reef Expedition, we conducted detailed coral reef surveys and created high-resolution habitat maps in Fiji, Tonga, and the Solomon Islands. The Living Oceans Foundation is providing MACBIO with the information they need to build tangible tools to help marine spatial planning and conservation efforts in these three countries. The Foundation is sharing all of the data we collected in these countries on benthic cover and assessments of fish abundance and biodiversity. We are also providing high-resolution habitat, satellite and bathymetric maps. Our research is helping to fill critical gaps in knowledge in these remote areas that are now being integrated into MACBIO's marine spatial planning processes.
The MACBIO project aims to help governments design networks of Marine Protected Areas (MPAs) using seascape-level planning while illustrating a number of effective approaches to marine management. The project will help governments consider the economic value of coastal and marine ecosystem services in their marine spatial planning efforts, provide best practices for MPA management, demonstrate the effectiveness of payment for ecosystem service programs, and disseminate tools and information that have proven successful for the sustainable management of coastal and marine biodiversity.
Effective ecosystem-based management, productive marine protected areas, and well-managed marine resources will help to sustain the coastal ecosystems – and the people and livelihoods they support – for generations to come.
Related Publication
National-scale marine bioregions for the Southwest Pacific
This scientific paper, by KSLOF scientists Alex Dempsey and Sam Purkis in collaboration with MACBIO, shows how they used data-based methods to develop the first comprehensive oceanic and marine bioregions for the South Pacific. These marine bioregions enable the design of ecologically representative national marine protected areas in Pacific nations.
Partner Profile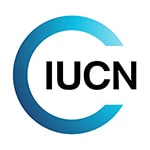 Created in 1948, The International Union for Conservation of Nature (IUCN) has become the global authority on the status of the natural world and the measures needed to safeguard it. Their mission: inform and empower conservation efforts worldwide. As the only environmental organization with official United Nations Observer Status, IUCN ensures that nature conservation has a voice at the highest level of international governance. They provide a neutral forum in which governments, NGOs, scientists, businesses, local communities, indigenous peoples groups, faith-based organizations and others can work together to forge and implement solutions to environmental challenges.