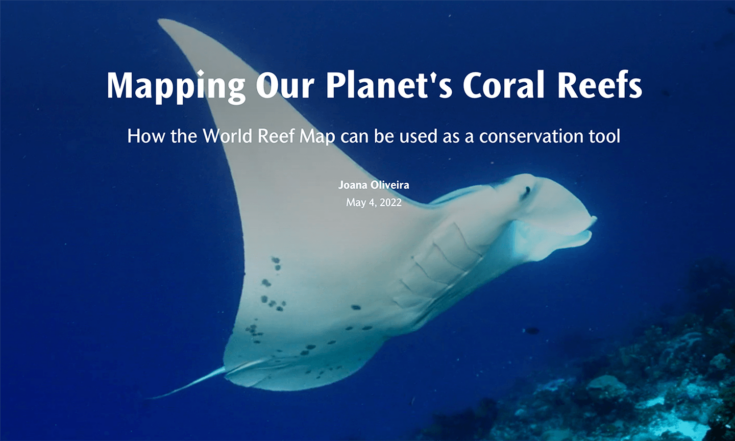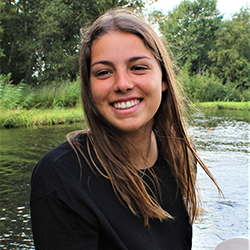 This guest blog comes from our intern, Joana Oliveira, a student at the University of Ghent's International Master of Science in Marine Biological Resources (IMBRSea) program.
As part of her professional practice, Joana created ArcGIS StoryMaps to showcase our findings from the Global Reef Expedition. StoryMaps use Geographic Information System (GIS) tools to combine geospatial data with photos, video, and text to tell engaging place-based stories.
---
My name is Joana, and I am an IMBRSea student. This spring, I have had the incredible opportunity to intern at the Khaled bin Sultan Living Oceans Foundation. During this time, I helped the Foundation create StoryMaps to tell key conservation stories about the Global Reef Expedition. I produced three StoryMaps showcasing the findings and data collected during the Expedition.
My first StoryMap, Mapping Our Planet's Coral Reefs, was the first of its kind published by the Living Oceans Foundation. This StoryMap guides user through the World Reef Map, showing people how to use it. A proper understanding of the detailed information available in the web-based map will help policymakers, local communities, and conservation organizations establish conservation plans to fight the unfolding coral reef crisis.
The second StoryMap takes users aboard the Global Reef Expedition, showing them what is happening to coral reefs around the globe. This StoryMap includes information on the scientific surveys carried out, the methodology used to map coral reefs, and the discoveries over a 10-year mission around the globe.
The last StoryMap, Lessons Learned from the Global Reef Expedition, highlights the five take-home messages of the Global Reef Expedition. The coral reef crisis was apparent in every location surveyed, and swift action is needed to conserve our planet's coral reefs.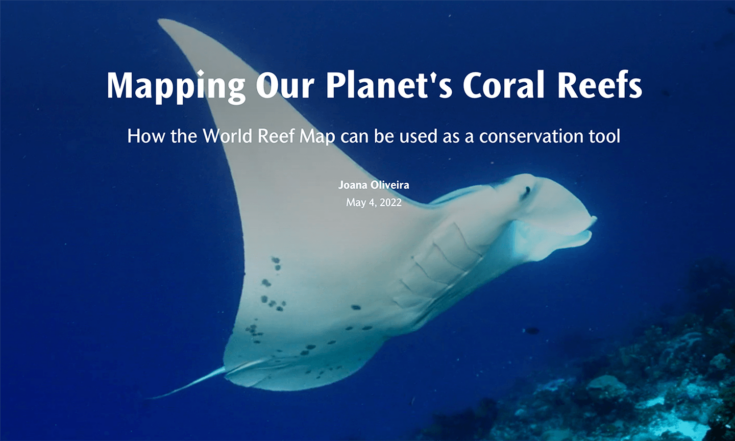 I believe that these StoryMaps will bring information to people worldwide, motivating them to care about coral reefs. These three pioneer StoryMaps opened doors for many more to come, and I can wait to see what the Foundation will do next.
The StoryMaps only show a small portion of what I learned during this internship. They hold a lot of work behind them. From video editing to science communication, I have expanded a valuable skillset for my future career. Interning at the Living Oceans Foundation was a rewarding experience. I have been impressed with everyone I have worked with in the Foundation and their willingness to help me move forward. Between the experience gained and the people I was able to work with, this internship far exceeded my expectations.
Explore all our latest news from the field