I see the twinkle of anticipation in my colleagues' eyes as they hold up their phones waiting to record me filling my lungs to say, "Gooooood moooorning, Port Antonio High School!" My colleagues at Alligator Head Foundation beam and I grin back at them and wink. We have all waited two and a half years for this moment. This long-awaited welcome officially marks the start of the Jamaica Awareness of Mangroves in Nature (J.A.M.I.N.) and it feels good to be J.A.M.I.N. again.
The last time I was in Jamaica implementing J.A.M.I.N. was in early February 2020, before COVID-19 was declared a global pandemic. When the pandemic hit, none of us imagined that it would be years until we could implement the program again. It crushed me when we had to cancel the remainder of the 2020-21 academic year and then again, the following year. Now, we renew program again with more enthusiasm than ever.
Our partners at the Alligator Head Foundation and the University of the West Indies Discovery Bay Marine Lab are by my side aiding me in implementing the program. I couldn't be more overjoyed to be working with them again. We fell right back into routine with each other as if no time had passed at all.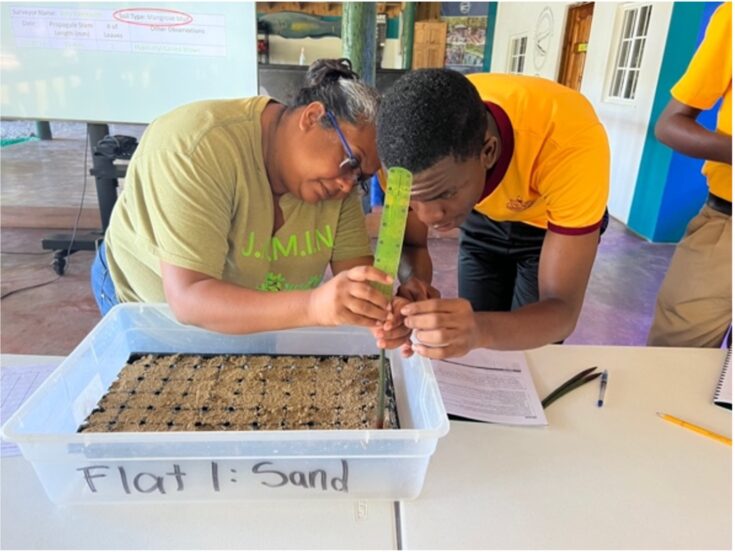 Over three weeks, we implemented the J.A.M.I.N. program at Port Antonio and Happy Grove High Schools in Portland. This year, we welcome Happy Grove High School to the to J.A.M.I.N. program. In Falmouth, we welcome back William Knibb High School, the alma mater of Olympian sprinter, Usain Bolt, and the school which has been a part of J.A.M.I.N. ever since its inception in 2014. Welcome to all who are joining us whether it's for the first time or those schools who have been participating for years.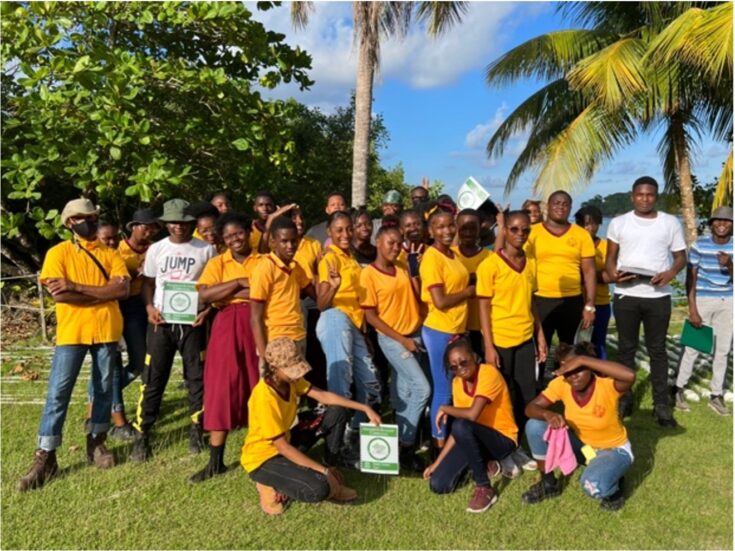 Despite the challenges over the past couple of years of the pandemic and even the residual ones that we still face, I'm reminded of all the hope that we have for the future. The smiling faces that that giggle and shout back at me, "Good morning, Miss Amy," helps me to remember to importance of educating our youth and getting them back out into the natural world. I can't wait to expose these students to the world of mangroves and all that this ecosystem has to offer.
Explore all our latest news from the field