Tonga Coral Education Program Blog (from October 30, 2015)
Our trip has ended and it's time to make the long journey half way across the world. Looking back, it has been an amazing trip to Tonga. We have collected follow-up survey data for our education program and maybe even more importantly we have strengthened our relationship with partnering local government ministries and NGO's. I can't wait to see what the future holds as we move forward.
As we end our time here in Tonga, I would like to reflect on why coral reefs are important. Who better to tell this story than the Tongans themselves.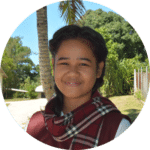 'Anaheu Lovely Ma'u, Form 2 Student, Vava'u High School
"Coral reefs are important because they provide medicine for people."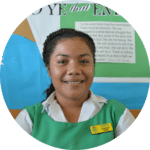 Mary Vaitaki, Form 6 Student, Saineha High School
"Corals are important because they provide us with resources. Coral reefs provide medicine and jobs. People also receive food from the coral reefs and they need this food to survive. They also protect us from storms and large waves."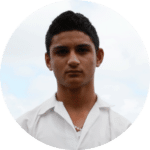 Taani Echevarria, Form 5 student, St. Peter Chanel High School
"Coral reefs are important to our economy. They bring in tourists from around the world to come and snorkel and enjoy our beautiful coral reefs."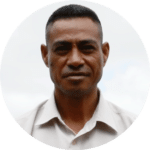 Henele Visesio, Vice Principal, St. Peter Chanel High School
"Coral reefs are very important because it is a habitat for many marine organisms. As part of the ecosystem, coral is very, very important. It is important in terms of the feeding relationships in the tropic food web. Without coral there will be a disruption in the ecosystem."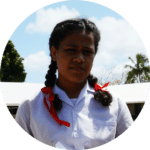 Faleaupolu Lomu, Class 6 student, Government Primary School Neiafu
"Firstly, coral reefs provide a home for many types of life. Secondly, they add money to our economy because we get jobs from fishing. It is important for the Tongan people to not destroy coral reefs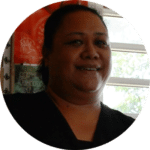 Makaleta Lomu, Form 1 and 2 Science Teacher, Government Primary School Neiafu
"As a Tongan, I think that coral reefs are very important. They are important for these reasons. Firstly, we get jobs from fishing. We know that healthy coral reefs help us to get more fish. Also, tourists really like to see and visit coral reefs. It is important to keep reefs healthy because that is one of the main ways we get income – from the tourist industry. Lastly, the marine life needs the coral reefs for their homes. I believe that we should look after and take good care of coral reefs."
Photos by Amy Heemsoth
Explore all our latest news from the field