Thank you to all the students who applied to the 2022 Science Without Borders® Challenge! We received some truly incredible and inspiring artwork again for this year's theme titled "Ridge to Reef." Students were asked to illustrate one or more actions that governments, non-profits, park managers, and indigenous communities can take to preserve coral reefs using a ridge to reef approach to conservation.
Overall, we received 510 qualifying pieces of artwork from 49 different countries. In the 15–19 year-old category, we received 211 submissions. The themes and styles of artwork varied greatly. Some students took a more realistic approach when illustrating the ridge to reef actions that they would take to conserve coral reefs, while others used symbolism and artistic metaphors to convey their messages.
Our judges chose 34 incredible pieces of artwork in the 15-19 year-old group to become semi-finalists. These artists span 11 countries around the world including some that contain tropical coral reefs, such as Indonesia, Kuwait, and the Philippines; and countries that do not have any such as United Kingdom and New Zealand.
Without further ado, please meet our 15-19 year old semi-finalists: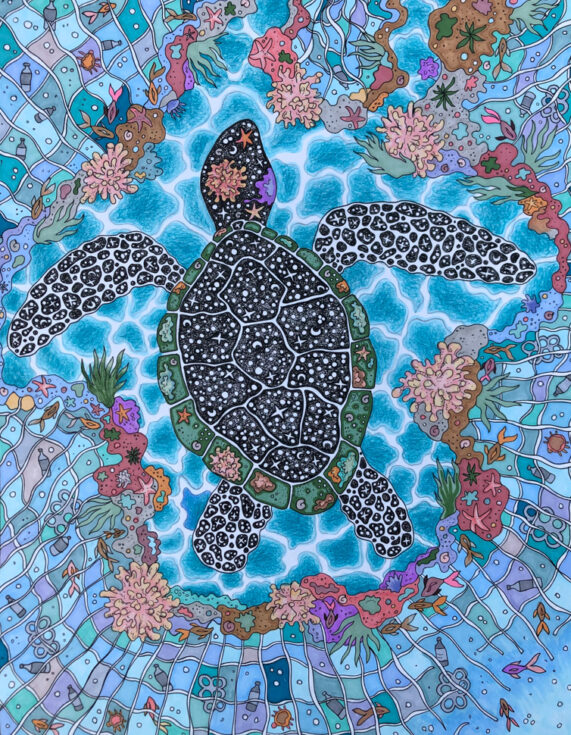 Explore all our latest news from the field