Recently, we announced the semi-finalists of the 2022 Science Without Borders® Challenge for students participating in the 15-19 year-old category. Today, we are overjoyed to announce the semi-finalists for younger students who are 11-14 years of age.
This international student art contest engages students in important marine science and conservation issues through art. The theme of this year's challenge is "Ridge to Reef," and students were asked to illustrate one or more actions that governments, non-profits, park managers, and indigenous communities can take to preserve coral reefs using a ridge to reef approach to conservation. They did not disappoint.
Once again, our judges were put to the test to make some incredibly difficult decisions evaluating the almost 300 pieces of artwork entered in this category. They came to a consensus to include 35 of these entries as semi-finalists. Like with the older semi-finalists group, students used a variety of styles, techniques, and media to portray the theme. Overall, students in this category ranged from 10 different countries.
We would now like to invite you to meet our 11-14 year old semi-finalists: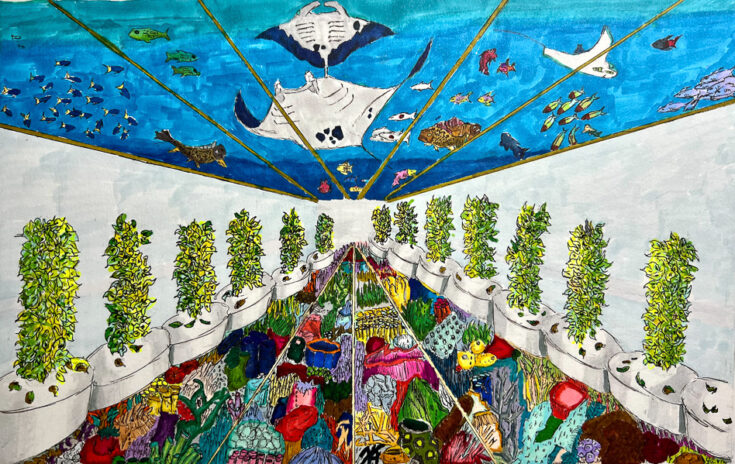 Explore all our latest news from the field