The Khaled bin Sultan Living Oceans Foundation is hosting two interns this semester from the University of Ghent's International Master of Science in Marine Biological Resources (IMBRSea) program. This international program focuses on marine resource management and conservation, and provides students with the opportunity to conduct a professional practice in their field.
One of our interns, Joana Oliveira, will be helping the Foundation create StoryMaps to showcase the coral reef maps and geo-referenced data we collected on the Global Reef Expedition. Learn more about Joana and what brought her to the Foundation below.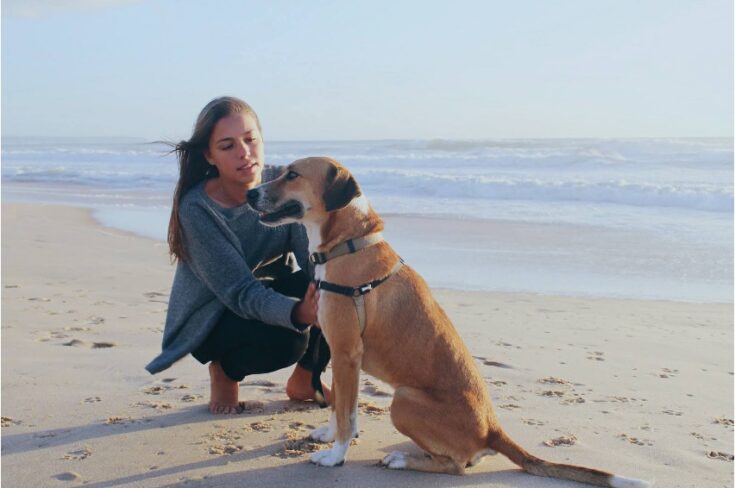 Can you tell us a bit about yourself and your background?
When I think about my childhood, the ocean always comes to my mind. I remember the joy of running into the sea on a hot sunny day and spending the afternoon building sandcastles with friends. As a teenager, going to the beach became a ritual. I would sit on the sand, watch the sunset, and listen to the waves crashing. It was calming and I felt deeply connected with it.
So, when the time came to decide what I wanted to study, the choice was obvious. In 2017, I enrolled at the University of Lisbon to study Biology, focused on the natural environment. During my undergrad studies, I was involved in different conservation and research projects and became more conscious of the changes that our planet is facing.
By the time I graduated, the pandemic was at its worse. I ended up finding a job as a science tutor. It wasn't in my plans, but it was a surprisingly good experience. While working with children, I learned the power of education and how it is vital to guide younger generations towards sustainable development. I aimed to be part of the change, so I applied to grad school to learn more.
I am now an IMBRSea student, focused on marine spatial planning and blue growth.
What drew you to the Khaled bin Sultan Living Oceans Foundation?
For my internship, I wanted to put into practice my marine spatial planning and GIS competencies, but I also wanted to work on my science communication skills. The position at the Foundation was the perfect opportunity at the perfect time. At the Living Oceans Foundation, I have the chance to work with world-class scientists and learn about the biggest coral reef survey ever in history.
Why is what you're doing important?
I am helping the Foundation create ArcGIS StoryMaps to showcase maps and geo-referenced data collected on the Global Reef Expedition. The objective is to guide users through this data by telling science and conservation stories. I believe that this will contribute to making information from the Global Reef Expedition accessible to everyone and inspire people to conserve our world's coral reefs.
Explore all our latest news from the field