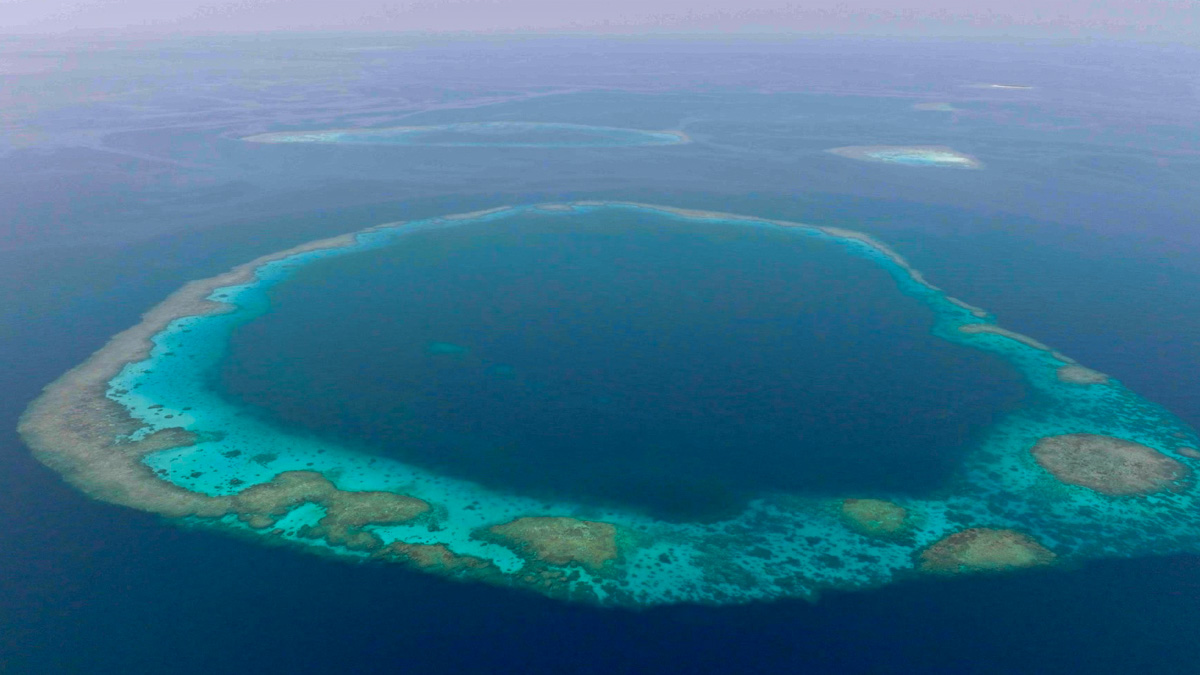 The Khaled bin Sultan Living Oceans Foundation participated in a workshop in Saudi Arabia hosted by the National Center of Wildlife (NCW). The event, "Blue Holes in Saudi Arabia," unveiled the discovery of an astonishing number of "blue holes" in the Red Sea.
Over 20 blue holes—essentially underwater sinkholes—were discovered along the southern coast of the Red Sea. These awe-inspiring geological formations have exceptional biodiversity and serve as oases of life in the ocean, providing a refuge for a diverse range of marine species, including sea turtles, fish, marine mammals, corals, and other invertebrates.
The Foundation's president, HRH Princess Hala bint Khaled bin Sultan, attended the event and was excited to hear that Saudi Arabia plans to set aside the area for conservation as part of their broader goal to protect 30% of their waters by 2030. As an avid diver and conservationist, Princess Hala has a deep passion for safeguarding our oceans. Her participation in this event underscores the Foundation's commitment to advancing marine research and conservation efforts in the Red Sea and around the world.
The workshop brought together local and international experts and specialized scientific bodies to delve into the study of blue holes. These blue holes were found to support an astounding diversity of life. Protecting them and the surrounding coral reefs may help to ensure the long-term health and resilience of these delicate ecosystems.Our partners at NCW, in collaboration with King Abdullah University of Science and Technology (KAUST), will spearhead new research and conservation initiatives to learn more about these blue holes and protect them.
At the event, Dr. Mohammed Qurban, CEO of NCW, emphasized the importance of this discovery for both environmental preservation and sustainable tourism. Protecting the blue holes will not only conserve the coral reefs an, it could also become a popular destination for divers. Visitors from around the world would have the chance to witness firsthand the wonders of these blue holes, creating a positive economic impact while fostering a deeper appreciation for the natural world.
The discovery of the blue holes in the Red Sea, and the willingness to set them aside for conservation, marks a significant leap in marine conservation initiatives in the region. By earmarking these areas for preservation, Saudi Arabia is not only safeguarding its natural heritage, but also aligning itself with global efforts to conserve coral reefs.
Images and videos courtesy of The National Center for Wildlife.
Explore all our latest news from the field