Saskia is a student at the University of Bremen, Germany, doing her master's degree in International Studies in Aquatic Tropical Ecology (ISATEC). As part of her research, Saskia spent several months working on her master's thesis in Jamaica, studying the effectiveness of our Jamaican Awareness of Mangroves in Nature (J.A.M.I.N.) program.
---
A classroom packed full of wide-eyed students looked up at me from their desks. Some of them were curious, others reluctant, and some warily. It was the first day of the J.A.M.I.N. program, and not knowing what to expect, I felt nervousness and anxiety creeping up in me. Then, Amy Heemsoth, Director of Education at the Khaled bin Sultan Living Oceans Foundation, started with her famous good morning call, marking the start of J.A.M.I.N. and the attention shifted entirely to her.
After Amy's welcome, we handed out a survey to the students, which I will use in my research. I could feel the nervousness shifting from me to them. They were desperately trying to find the right answers, despite not receiving any prior information about mangroves. To my surprise, most of them had never even heard the word "mangrove," let alone knew the meaning of the word. Students started raising their hand, asking questions (some of them in Patois, which I was desperately trying to understand). Being able to answer them, even if it's just to say, "I cannot give you the answer to this question" made me feel calmer. Luckily, there were also members of the Alligator Head Foundation(AHF) with us, who knew a lot more about the program than I, and who are great at communicating with the students. 
With each passing classroom visit, the nervousness melted away quicker, and I started to enjoy them even more. I especially relished seeing the students warm up to us and increase their curiosity of the mangrove ecosystem. Slowly, their own personalities broke through and with them, I too started to open up.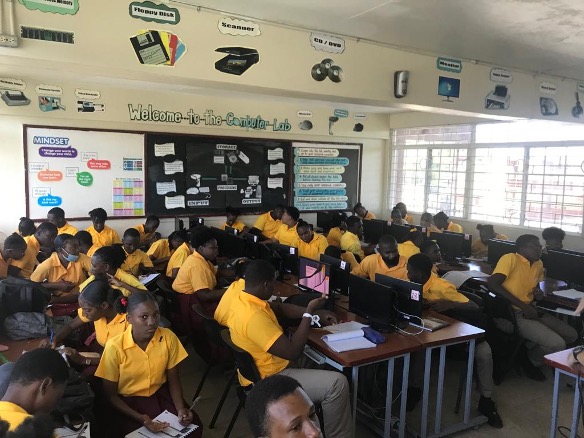 And then, during the field trips, I knew I had the made the right decision in coming here. Watching students' expressions change, when they first touched, smelt, or tasted a mangrove, filled me with joy. I saw the curiosity on their faces and the connections they were making from their classroom education to the field experience. I too, felt the wonder of this ecosystem.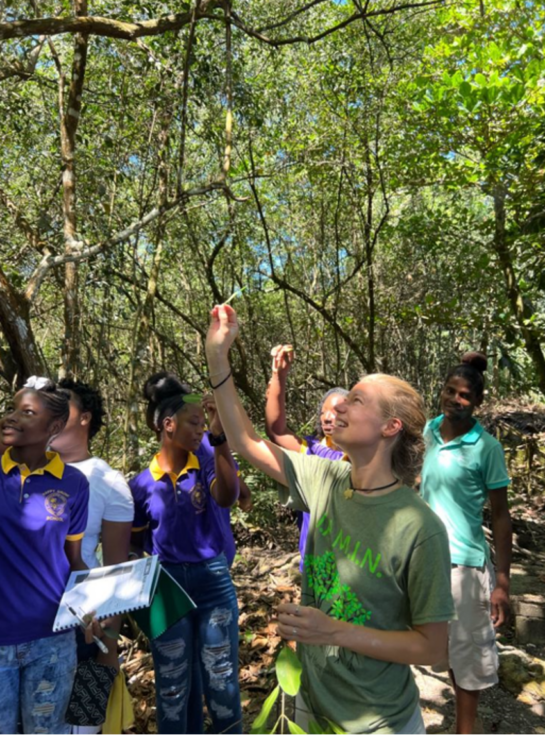 The first phase of the J.A.M.I.N. program ended, and Amy returned to the United States. I had three months to conduct research with schools who didn't participate in J.A.M.I.N. Despite my nervousness at the beginning of the program, I felt excited and confident by the time I visited these schools. Of course, it helped that I understood more Patois, but I also learned how to talk to students and explain why I was conducting this research. The data collected at these schools, acts as a control group for my research. I can compare the survey results from this control group (not receiving J.A.M.I.N.) with those who are in J.A.M.I.N. to evaluate the effectiveness of the program. 
One of my favorite memories, occurred when I received a note written at the top of the survey from a student not in the program. The student wrote, "I am not sure about mangroves, am not even sure what they are, and I would really like to learn about them and how they contribute to the environment."
Moments like these are extremely valuable. They show that despite not knowing anything about mangroves, students still are interested in learning about them. Not much is taught about mangroves in Jamaican curriculum. This makes J.A.M.I.N. so important. It's experiences like this that give me another push in the direction of social sciences. I am learning from the students, just as much as they might learn from me. And that puts a huge smile on my face.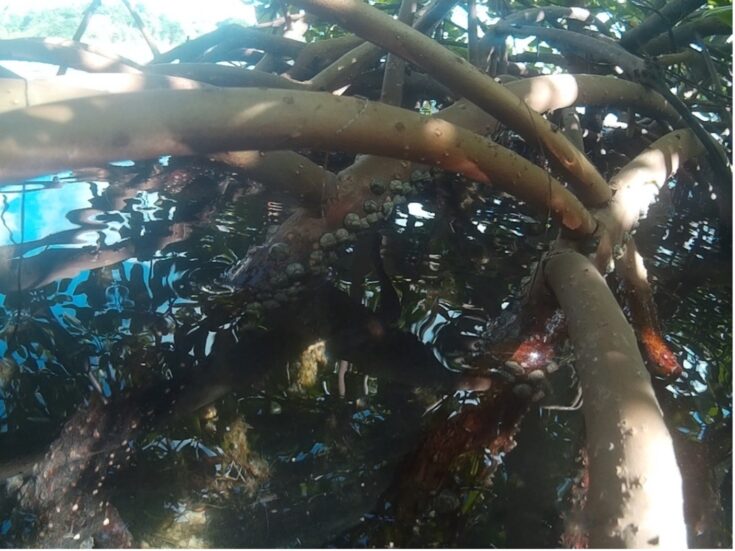 I am grateful for having learned so much, not only on a professional level, but also on a very personal level. I'm grateful for the people I have met and the places I got to see during my time in Jamaica. I will keep these memories very close to me on my future journey.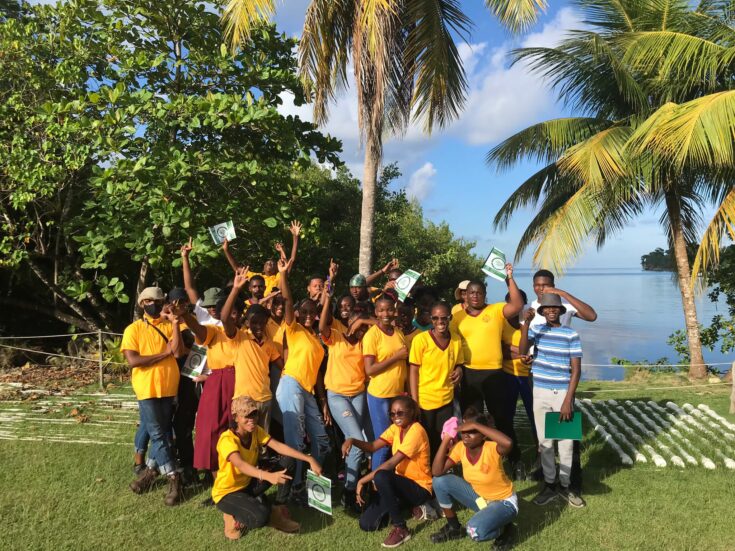 Now, being back in Germany, it is time for me to start analyzing the data. It's cold outside and everything seems to be grey compared to colorful Jamaica. I am looking forward to this next step in my research and I am curious to find out more about the effectiveness of this program! 
Explore all our latest news from the field