This guest blog was written by Sandra, a mother who homeschools her daughter and wants to provide her with practical experience exploring various career paths in marine biology. She accompanied her daughter and another homeschooler on a visit to the Alligator Head Foundation to give these interested young students firsthand experience in marine biology. Their visit coincided with the J.A.M.I.N. program so they joined us in learning about the mangrove ecosystem.
---
Through Alligator Head Foundation (AHF), my daughter is now able to explore her dream of becoming a marine biologist in a fun and engaging way.
When we arrived at AHF, Denise Henry, a marine biologist and the Research Programme Manager, made sure to give my daughter and her friend, both homeschoolers, a warm welcome. She was excited to chat with us about the academic requirements for marine biology and mentioned other fascinating career paths it can lead to, such as journalism, law, and photography. We were lucky enough to take a tour of the wet labs where AHF are growing corals for restoration. At the same time, we got the scoop on some of the projects they're currently working on. It was very enlightening.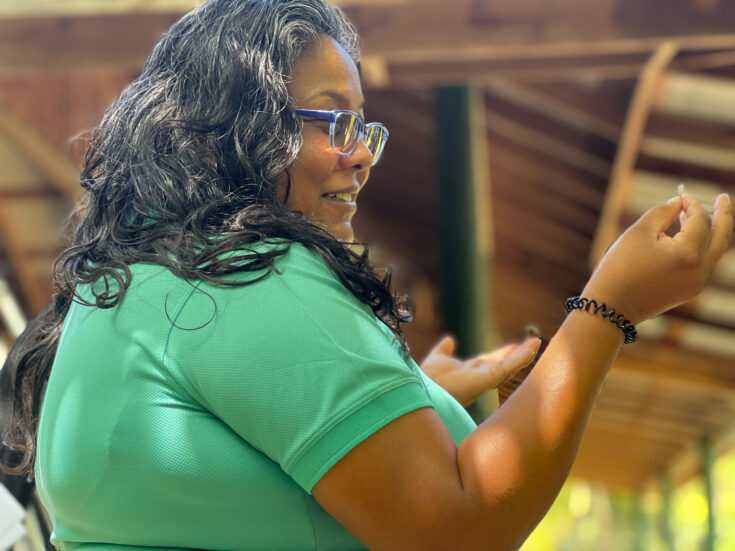 One project that we learned about was Jamaica Awareness of Mangroves in Nature's (J.A.M.I.N.), a mangrove education and restoration program, that AHF is partnering with the Khaled bin Sultan Living Oceans Foundation (KSLOF) to implement with schools in Portland Parish. It just so happened that the program was being implemented the same day that we visited AHF and we were asked to join.
We were totally blown away by the lecture series on mangroves. The series was led by the extraordinary Amy Heemsoth, the KSLOF Education Director. Amy's enthusiasm and captivating personality made the series an absolute delight. She grabbed our attention by opening the "What lives in the mangroves" lecture with an exciting explanation and example of a mnemonic phrase and how it can help with remembering the classification system.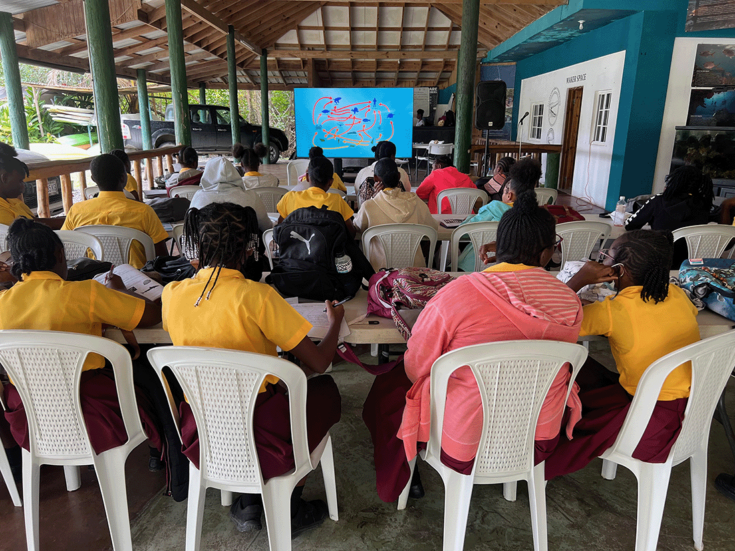 Following the lecture, we were included in a touch tank activity where students got to engage with some of the animals and plants that live in or near the mangroves. The girls were thrilled to learn about the different species that inhabit the local wetlands, as well as their unique characteristics and overlapping attributes. During the lab portion, they were able to see and touch the organisms up close.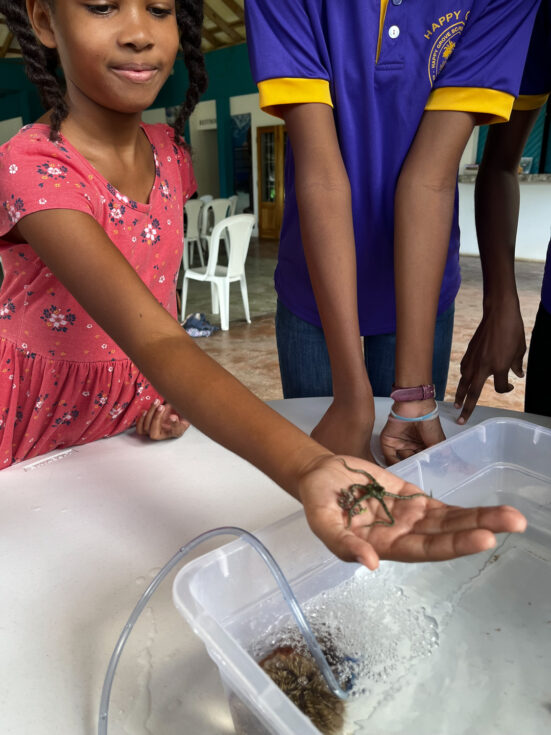 My daughter enjoyed the food web activity at the end of the program. She was assigned an animal to represent and was tasked with connecting it to what it consumes, and what consumes it, using yarn. She thought it was interesting to see how all the animals were connected and how an imbalance in one area effects the entire ecosystem. She felt it was a great way to learn about the importance of each organism in the wetlands and how they are all connected in a thriving ecosystem.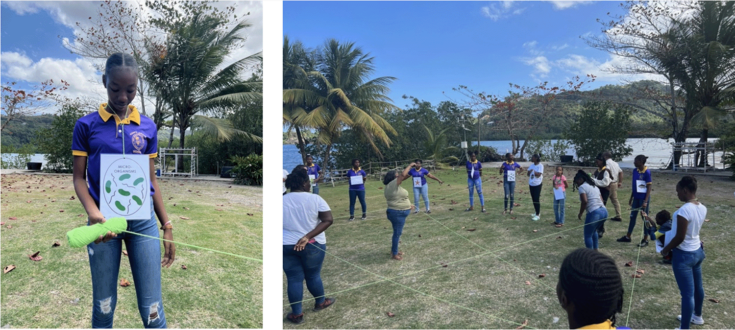 We can't wait to have more amazing adventures with AHF. We invite all students, homeschoolers, parents, and educators to experience this excellent "edutainment" firsthand and see what Alligator Head Foundation has to offer.
Explore all our latest news from the field