Great Barrier Reef
Following a successful partnership in French Polynesia in 2012, iLCP and the Khaled bin Sultan Living Oceans Foundation will once again be joining forces to promote coral reef conservation, this time in the Great Barrier Reef, Australia.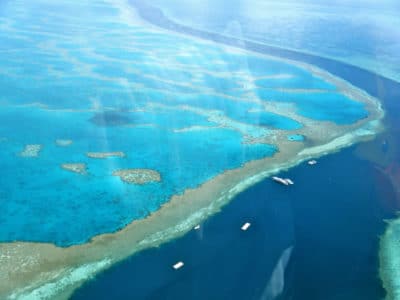 The Great Barrier Reef stretches for more than 2000 kilometers up the north east Australian coast, the largest living thing on the planet it is visible from space. It is one of the largest and best managed marine parks in the world, but despite that some of its corals are declining. Scientists have found that the coral decline is largely caused by land based stressors, things like nutrient runoff and sedimentation. And so for this reason the Living Oceans Foundation scientific research mission will focus on the remote north part of the reef. Where there is less human influence from the land, less population pressure and less fishing pressure.
In response to the some of the reef's decline, the Great Barrier Reef Marine Park put new regulations in place in 2004. They created blue zones which could be fished, green zones as no take zones, and pink zones that were no-take and no-entry. The Foundation's research expedition will conduct identical surveys in the pink, green and blue areas to determine differences in reef health and fish population between these zones.
The project will be the first comprehensive assessment of the reefs in the Far Northern Management Region of the Great Barrier Reef. The Foundation will survey the reefs to identify what lives on them, things like coral, sponges, sea grass and algae will all be noted. The scientists will look at the individual corals to identify different species and note the health and age of the corals. The team will also do a comprehensive fish survey, and specifically look at numbers of sharks in the different zones.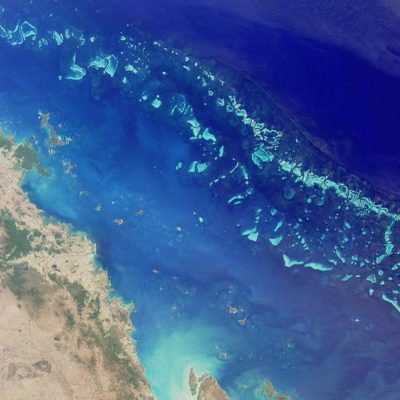 The research will provide answers about the effectiveness of the zones, the role of top predators like sharks, and get a baseline of the reefs in the northern region in parts where the Australian government has recently proposed agriculture development.
Banner and Featured Image: Coral Outcrop Flynn Reef" by Toby Hudson – Own work. Licensed under Creative Commons Attribution-Share Alike 3.0 via Wikimedia Commons

---
---