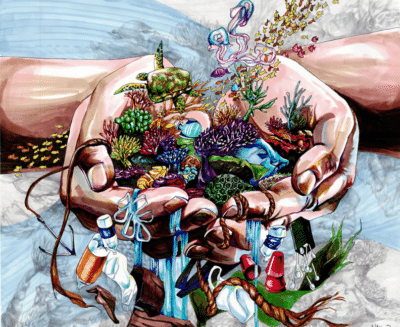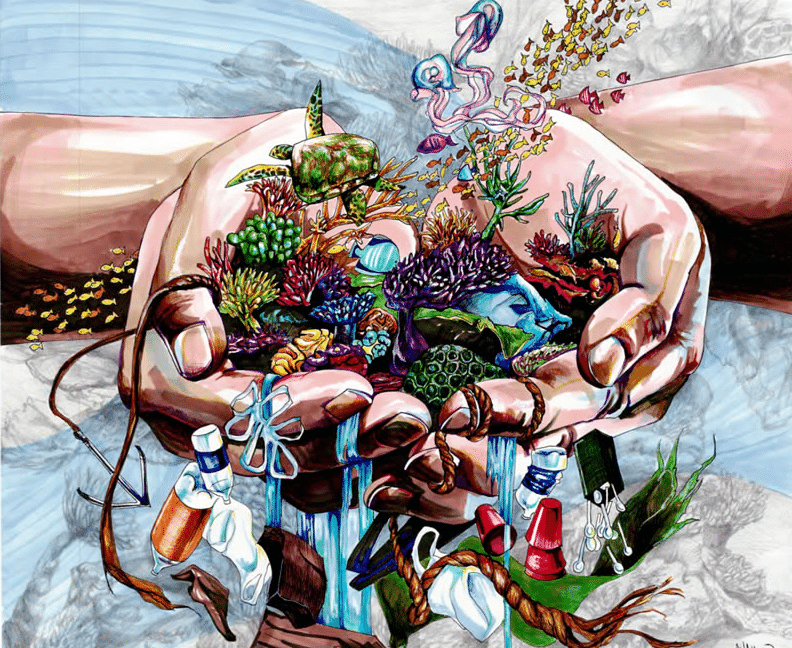 There is still time to participate in our international student art competition, the Science Without Borders® Challenge! Submit your artwork by Monday, April 20, for your chance to win up to $500.
This year the theme for the Science Without Borders® Challenge is "Take Action: Conserve Coral Reefs." Throughout the world, coral reefs are rapidly declining and threatened by a variety of factors—both natural and man-made. If nothing is done to save them, many coral reefs will no longer exist as functioning ecosystems by the end of the century. To apply, students should use to use their artistic talents to illustrate one or more of the different actions that can be taken to preserve coral reefs.
The Science Without Borders® Challenge was created to get students and teachers interested in ocean conservation through art. It is open to middle and high school students 11-19 years old, and the winners in each category receive a $500 scholarship to help support their education. We strongly encourage international students to apply and look forward to judging a large and diverse pool of entries this year.
We have modified the application process this year to allow students to submit their artwork online. This is an excellent project for middle and high school students to work on while they are learning from home. For supplemental educational materials to learn about coral reefs, see our Coral Reef Ecology Curriculum and our e-Learning Resources.
Help make the Science Without Borders® Challenge a success by telling teachers and students in your own network about this ocean art contest and encouraging them to apply.
To apply to the Challenge, read the SWB Challenge Contest Rules, fill out the SWB Challenge Submission Form online, and upload a photograph or scan of your original artwork (along with a completed COPPA Privacy Form for students under the age of 13). Make sure to include your name in the filename of the image you are submitting for the 2020 Science Without Borders® Challenge.
Illustration above:
"Treasure Reef"
2015 Science Without Borders® Challenge High School Winner
By Michelle Huang, 17 years old, from Texas
Explore all our latest news from the field