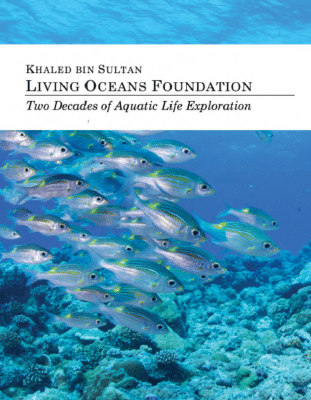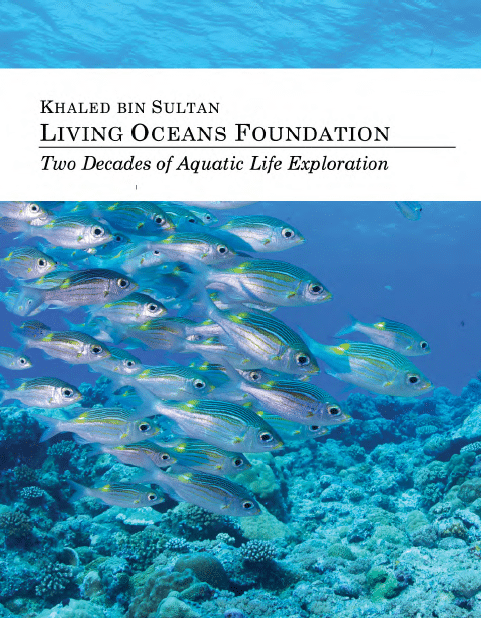 For the past two decades, the Khaled bin Sultan Living Oceans Foundation has used a three-pronged approach of science, education, and outreach to create lasting conservation for some of the world's most remote and vulnerable coral reef systems. Success in these three pillars of our work has helped the Foundation become a global player in marine conservation.
The Foundation was established in the year 2000 by His Royal Highness Prince Khaled bin Sultan Al-Saud, who witnessed the decline of coral reefs firsthand and decided to do something about it. Since then, the Foundation has conducted cutting-edge coral reef research, educated the next generation of ocean advocates, and created award-winning films to inspire conservation action. The Foundation also organized many large-scale scientific expeditions, including the Global Reef Expedition—the world's largest coral reef study in the history of mankind.
The Living Oceans Foundation understands the challenges of conserving coral reefs across oceans and political boundaries. We also recognize that collaboration is vital to ocean conservation and international political stability. Because of this, we have embraced Science without Borders® as our primary operating principle. Through partnerships with scientific institutions and conservation organizations around the world, the Foundation has been able to leverage the resources, commitment, and ideas necessary to make substantial progress in the grand challenge inherent in our mission: to protect, restore, and conserve the world's oceans and aquatic resources.
Over the past twenty years, the Foundation's approach to marine conservation has yielded many positive results for the ocean. Our work led to the development and expansion of Marine Protected Areas (MPAs) in Jamaica, the Cook Islands, and Fiji. Similarly, our scientific research is currently being used to inform marine spatial planning efforts across the South Pacific. In recognition of our work, the Foundation has received numerous awards for our contribution to ocean conservation, most notably the Peter Benchley Award for Excellence in Ocean Exploration, the Fabian Cousteau Blue Award, and the Perseus Award.
The Foundation is now looking forward to building on our accomplishments and expertise by expanding our conservation efforts, finding new funding partners, and forming international partnerships to safeguard coral reefs for the use and enjoyment of future generations.
To learn more about the Foundation's work and our history of accomplishments, read our latest publication, The Khaled bin Sultan Living Oceans Foundation: Two Decades of Aquatic Life Exploration.
Living Oceans Foundation Brochure
Explore all our latest news from the field